Agency of Change: Energy in the Displaced Context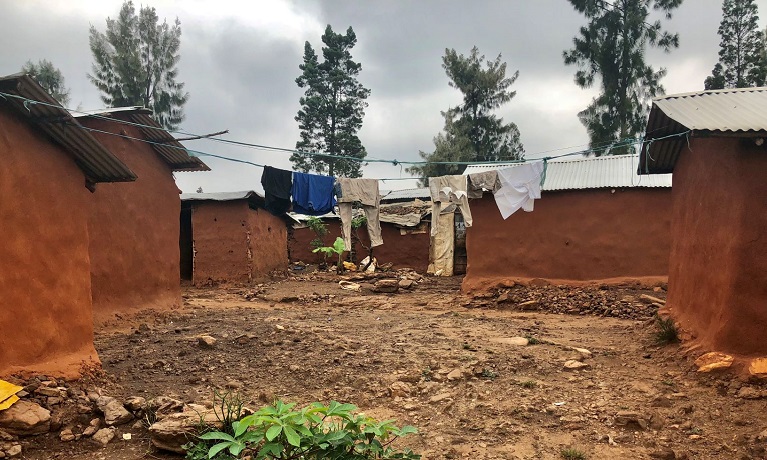 ---
Wednesday 04 November 2020
10:00 AM - 04:00 PM
Location
Cost
Developing sustainable energy structures that can respond to the energy needs and aspirations of displaced communities means going beyond the distribution of solar lanterns or cookstoves in refugee camps. It requires policymakers, humanitarian organisations, energy suppliers and practitioners to fully engage with refugees to co-produce energy solutions that understand the lived experiences and practices of displaced communities.
For the past three years, the HEED project (funded by the UK's Engineering and Physical Sciences Research Council (EPSRC)) has been working to bring about a better understanding of energy needs of displaced populations and design renewable energy systems that encourage community resilience and capacity building. Drawing upon the everyday lives of refugees living in three refugee camps in Rwanda (Nyabiheke, Gihembe and Kigeme) and with internally displaced communities in Nepal, the HEED project offers new knowledge and design tools to aid energy decision making in the displaced context.
The conference aims to offer a platform for exchanging experiences and learning from researchers and practitioners in the humanitarian energy sector as we share and debate HEED's findings on designs and community co-design processes for sustainable energy interventions. There will also be time to discuss the data and evidence base built during the project and how these findings can assist in future energy projects in the displaced context.
During the conference, we will aim to address the following questions:
How do refugees and IDPs use energy, and what are their energy needs and aspirations?
In what way do renewable energy systems have the potential to deliver improved energy services that meet displaced populations' energy needs for cooking, lighting and power?
Can alternative energy models, using intelligent supply and demand systems, be imported to displacement contexts to improve energy efficiency, social cohesion and economic growth?
Keynote Speakers

We are delighted to confirm that Professor Ben Sovacool will be the keynote speaker. Thomas Fohgrub, Head of the Coordination Unit for the Global Plan of Action for Sustainable Energy Solutions in Situations of Displacement (GPA) and Kat Harrison, Director of 60 Decibels will also be presenting. Alongside HEED team members, Professor Elena Gaura, Professor Heaven Crawley, and Dr Jonathan Nixon, Vijay Bhopal from social enterprise Scene and Sarah Rosenberg-Jansen from GPA will also be present to discuss their work.

Professor Ben Sovacool

Ben is Director of the Centre on Innovation and Energy Demand and of the Sussex Energy Group and Professor of Energy Policy at the Science Policy Research Unit (SPRU). He is renowned for his work on renewable energy and energy efficiency, the politics of large-scale energy infrastructure, and building adaptive capacity to the consequences of climate change. Having received numerous awards and overseen notable international research projects, he is one of the most highly cited global researchers in energy and climate policy. Ben is also Co-PI of the INNOPATHS (Innovation Pathways, Strategies and Policies for the Low-Carbon Transition in Europe) research project.

Ben's latest publication: Sociotechnical Agendas: Reviewing Future directions for Energy and Climate Research'

Thomas Fohgrub

As Head of the coordination unit for the Global Plan of Action for Sustainable Energy Solutions in Situations of Displacement (GPA), Thomas oversees ways of working towards implementing renewable energy solutions in international crisis situations. Thomas has a background of working in international affairs, policy and energy and his PhD was in quality assurance and management consulting. Currently, Thomas is co- steering the Clean Energy Challenge, a multi-stakeholder engagement to provide cleaner and safer energyto forcibly displaced populations.

Kat Harrison

Kat Harrison is the Director of Impact at 60 Decibels. There she leads the energy work and heads up Africa operations for the social enterprise. Before working 60 Decibels, Kat served as Associate Director of Impact at Acumen, led impact work for various social enterprises, and worked for the UN. She holds a B.Sc. in Economics & International Development from the University of Bath and an M.Sc. in Development Policy, Process, & Practice from the University of Reading. Kat was recognised as a Young Leader in Renewable Energy by Recharge and was a finalist for the Red Magazine Woman of the Year award for her work in energy access impact. Report: Why off-grid energy matters. A customer-led view of the off-grid energy sector's impact.

Enquiries
For enquiries please contact Alison Halford