We are dry as the trees: the challenges of conducting participatory work when the drought strikes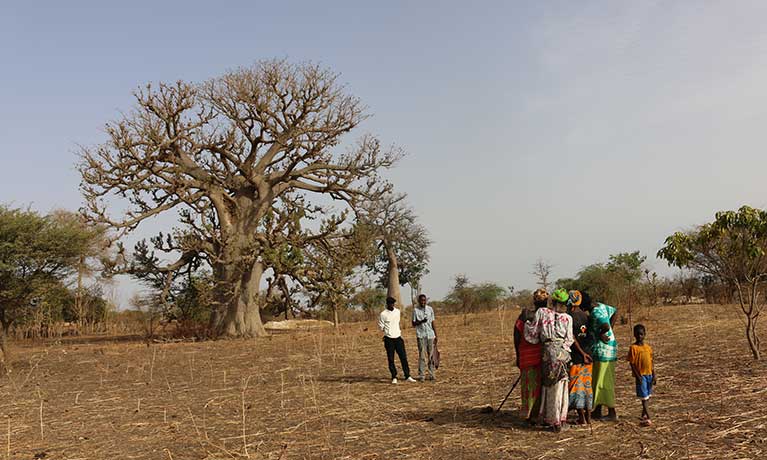 Public lectures / seminars
---
Thursday 12 September 2019
11:30 AM - 12:30 PM
Location
Cost
Carla Sarrouy Kay graduated from the Universidade Nova de Lisboa (Portugal) with a degree in Communication Sciences and from the Université Libre de Bruxelles (Belgium) with a two-year MSc in Environmental Sciences and Management.
Between 2011 and 2015, Carla worked as a researcher on food security, sustainable agriculture and life cycle assessments (LCA) at the University of Warwick and Coventry University.
Drawing on her social and natural sciences training and work experience, Carla started in 2016 a PhD at the Centre for Agroecology, Water and Resilience (Coventry University). She is studying climate change and the pathways adopted to reinforce social and environmental resilience in Senegal, West Africa. She is conducting participatory action research, using mixed methods based mainly around participatory video and other visualisation methods.
I started my PhD fieldwork in 2017 and, upon returning to the field almost two years later, the local picture has changed considerably. From an example of social and environmental resilience, the village of Ndiémane in Senegal is now an example of how lives collapse when droughts hit several years in a row. Survival approaches tend to further degrade the environment and social networks, yet they also mean the community will survive until the next rainy season, which hopefully will bring renewed hope.
During this talk I will share the challenges and joys of participatory work and research in Senegal and will reflect on the meaning and reality of resilience, agroecology and knowledge sharing.
This event will be livestreamed via our Facebook page and a high-quality version of this seminar will be uploaded to out YouTube channel
After a one-year maternity leave, Carla is back to complete her PhD and discovering how things have changed with time in the field and in herself.
Enquiries
For enquiries please contact Operations Team Reception