The Dance and Somatic Practices Conference at the Centre for Dance Research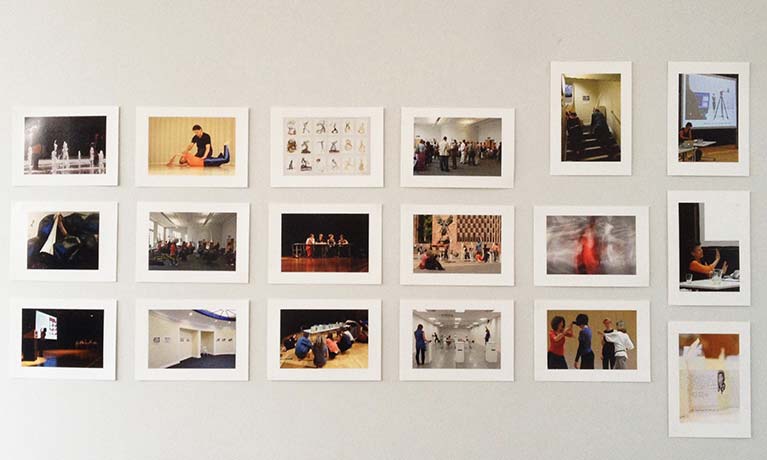 ---
Friday 05 July 2019 to Sunday 07 July 2019
10:00 AM - 06:00 PM
Location
Event details
We are delighted to invite you to the 5th Dance and Somatic Practices Conference. We invite somatic practitioners, dance artists and scholars from a range of subject domains to debate and share investigations in the field of somatic informed dance practices. This year will also be a celebration of the 10-year anniversary of the Journal of Dance and Somatic Practices.
We will reflect back and look forward to themes, trends, and issues pertinent to the field of somatic practices internationally. We have a rich selection of papers, panels, workshops and discussions to share with you, responding to key themes explored through somatic movement such as: screendance; dance science; spirituality; body and environment; pedagogy and performance; politics and trauma.
Through these themes, we will investigate:
What have been the key topics of enquiry in the field over the last 10 years and what new histories have emerged in this period?
What are the pressing questions that will need to be addressed over the next 10 years and beyond?
How might we continue to develop sustainable formats for somatic practice and research, whether through conference, journal or other modalities?
The conference is co convened by Professor Sarah Whatley, Dr Emma Meehan, Dr Natalie Garrett Brown, Rosa E. Kostic Cisneros, Dr Karen Wood, Dr Eline Kieft, Dr Amanda Williamson, Erica Charalambous, Dr Rebecca Weber, Dr Sara Reed and Lily Hayward-Smith.
The conference is open to all but places are limited!
Schedules:
Cost:
Early Bird Rates – extended to 7th June 2019
Full conference - £165
Full conference concession* - £135
Daily rate - £60
Daily rate concession* - £50

Rates from 1st June 2019
Full conference - £180
Full conference concession* - £150
Daily full rate - £70
Daily rate concession* - £60
*Concession rates apply to students and those not in full time employment
Conference Volunteer place
Applications for the volunteer place have now closed.
Conference venue address:
The Ellen Terry Building
Coventry University
Jordan Well
Coventry
CV1 5RW
Enquiries