Struggles for Organic Sovereignties: Networking and Conventionalizing Diversity in Latvia and Costa Rica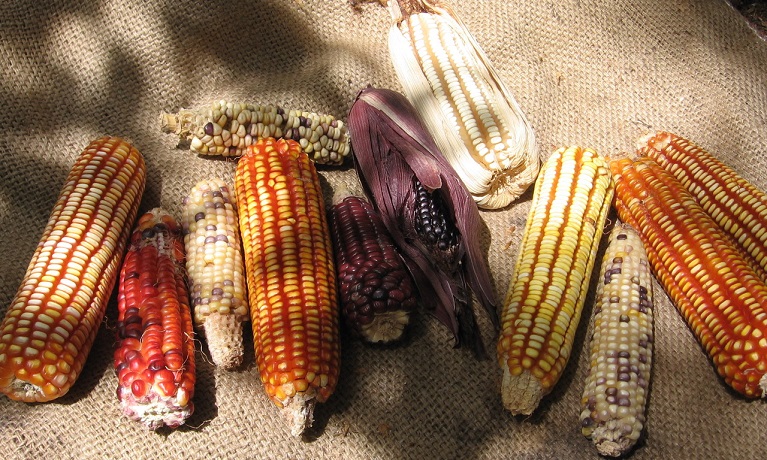 ---
Thursday 02 May 2019
12:30 PM - 01:30 PM
Location
Cost
Event details
Guntra Aistara is Associate Professor at the Central European University, Department of Environmental Sciences and Policy, located in Budapest, Hungary. She is an environmental anthropologist whose research lies at the intersection of political ecology, food sovereignty, and environmental justice. She has been working for over 10 years with organic agriculture movements in Latvia and Costa Rica on research and participatory projects related to agrobiodiversity and seed sovereignty, agroecology, permaculture, culinary heritage revivals, seed exchange networks, and socio-ecological resilience of local food systems.
The presentation will draw upon the findings of Guntra's recently published book Organic Sovereignties: Struggles over Farming in an Age of Free Trade (University of Washington Press, 2018).
Typically considered worlds apart, Latvia and Costa Rica are geopolitically and economically in-between places. Situated on the frontiers of the European Union and the United States, they illustrate how international treaties and free trade agreements have brought contradictory pressures for organic movements to simultaneously diversify and conventionalize their farming practices. Organic farmers in both countries build multi-layered and multispecies networks of socio-ecological diversity in their landscapes and seedscapes as a means of place-making. Yet organic movements must negotiate the harmonization of legislation associated with Latvia's entry into the European Union (EU) and Costa Rica's entry into the Central American Free Trade Agreement (CAFTA). These struggles represent attempts to create and defend spaces of organic sovereignties within the asymmetrical power relations of state and suprastate governance bodies.
Contact:
Operations Team Reception
cawroffice@coventry.ac.uk
Telephone: 02477651679