Somatics Toolkit Launch Event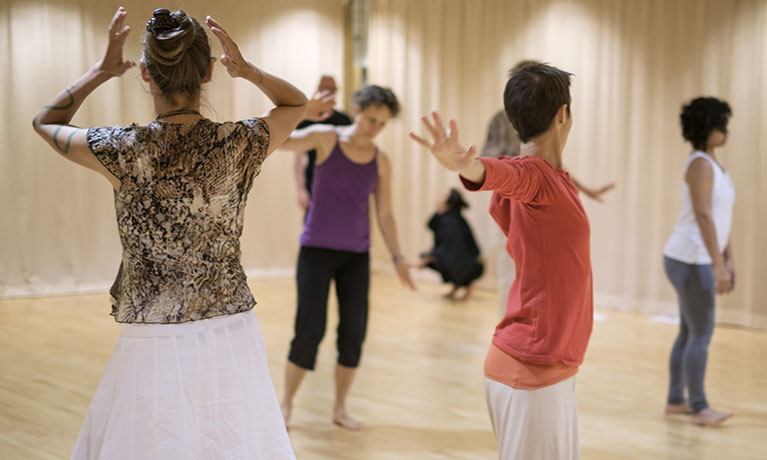 Public lectures / seminars
---
Friday 22 March 2019
09:30 AM - 07:00 PM
Location
Cost
Event details
The Somatics Toolkit for Ethnographers proposes physically engaged, or 'embodied', approaches to familiar research activities such as conducting a literature review, gathering and analysing data, writing and presenting. It offers embodied gateways into your project and supports you to stay healthy and well in the challenging process of conducting research.
The launch event offers:
A thorough integration of body and mind; moving between the cognitive and the physical, the verbal and movement exploration;
A reflexive and spacious opportunity to engage with your academic research and research community;
Practical and cognitive exploration of embodied territory that is for the most part unchartered in academic teaching / ethnographic methods;
Movement exploration of concepts such as participant observation, insider/outsider, leaving/arriving, the relevance of position on perception;
A possibility to consciously learn and integrate some unique life skills, without separation between research and the rest of life;
A sensory journey that includes amazing middle-eastern food y Honey & Co.
Location and time details
9:30am - 4:30pm – University College London; 14 Taviton Street, London WC1H 0BW
5:00pm - 7:00pm – Royal Anthropological Institute, 50 Fitzroy Street, London W1T 5BT
Enquiries
For enquiries please contact Leonor Rodriguez