Reterritorialization practices and strategies of campesinos in the urban frontier of Bogotá, Colombia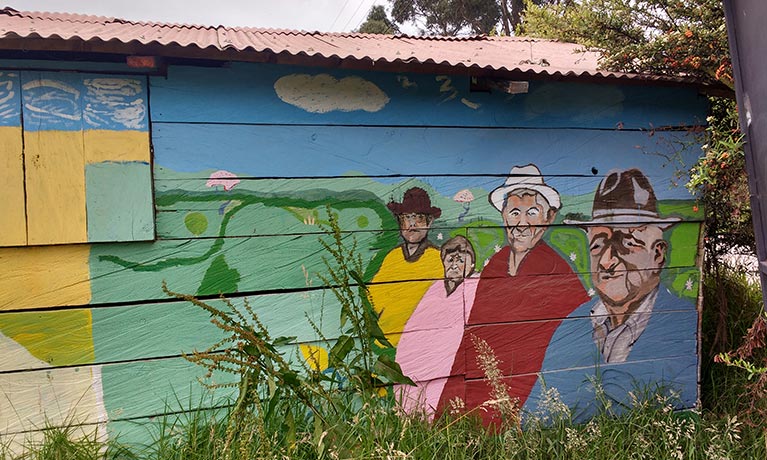 ---
Tuesday 15 October 2019
09:00 AM - 01:00 PM
Location
Cost
Event details
Ph.D. student, researcher and occasional lecturer in Environmental Policy at the Department of Geographical and Historical Studies, University of Eastern Finland-UEF, Finland. His research specialties are the political ecology of urbanization and urban environmental history, with a focus in Bogotá, Colombia. Member of "The Institute for Natural Resources, Environment and Society (LYY)", and the "Environment, Society and Development in Latin America" Research Group, both organizations are based at UEF.
Also, he has recently worked as an external guest researcher with the Natural Resources Institute Finland-LUKE, in Turku. Germán holds degrees in Ecology (Universidad Javeriana, Bogotá) and an MSc. in Geography (Universidad de Los Andes, Bogotá). He has had an important professional background in Colombia working with environmental state and public agencies and local organizations.
The presentation is about a research article (currently under review) which explores how rural populations and their livelihoods have transformed as a response to urban dynamics in Bogotá, Colombia. The focus is on the identity-based socio-spatial strategies that the rural populations (campesinos) employ to deal with the impacts of urbanization. These strategies have been partially successful.
Increasing environmental inequality (e.g. presence of quarrying activities and landfills), including worsening access to land, water, and vital ecological functions, tends to lead to a general reduction in the quality of life in the urban frontier. Therefore, the research seeks to explain the relationship between those environmental changes with socio-ecological inequalities. The article is part of a doctoral project on environmental conflicts related to spatial planning in Bogotá.
This event will be live-streamed via our Facebook page and a high-quality version of this seminar will be uploaded to our YouTube channel.
Enquiries
For enquiries please contact Operations Team Reception