Introduction to Circular Economy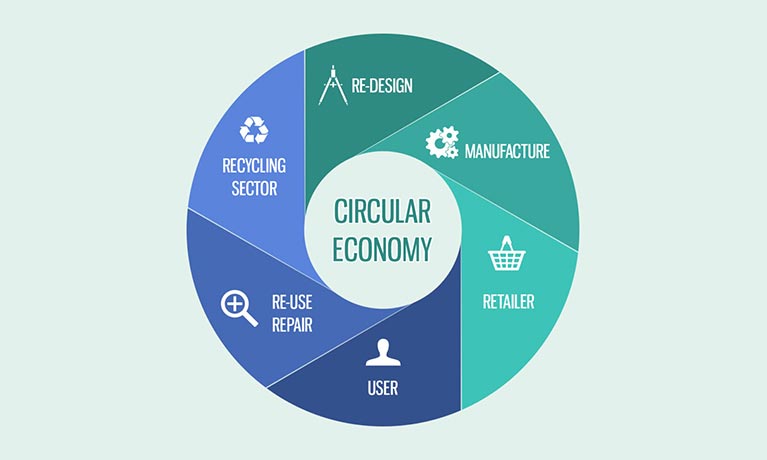 Public lectures / seminars
---
Thursday 05 December 2019
12:00 PM - 01:20 PM
Location
Cost
Event details
Dr Evi Viza is a Mechanical and Manufacturing Engineer with focus on Quality Management and Continuous Improvement. She is a Chartered Quality Professional, an EFQM (European Foundation for Quality Management Assessor) and has Green Belt in Lean Six Sigma.
She is currently teaching Service Quality, Postgraduate Research Methods and Specialist Topics for the accredited postgraduate degrees of Quality Management and Project Management at the University of the West of Scotland.
Evi' s research is focused on circular economy, science communication, inclusion in STEM and applying engineering principles to entrepreneurial craft women from low resources economies.
A circular economy (often referred to simply as "circularity") is an economic system aimed at eliminating waste and the continual use of resources. Circular systems employ reuse, sharing, repair, refurbishment, remanufacturing and recycling to create a close-loop system, minimising the use of resource inputs and the creation of waste, pollution and carbon emissions. The circular economy aims to keep products, equipment and infrastructure in use for longer, thus improving the productivity of these resources. All 'waste' should become 'food' for another process: either a by-product or recovered resource for another industrial process, or as regenerative resources for nature, e.g. compost. This regenerative approach is in contrast to the traditional linear economy, which has a 'take, make, dispose' model of production.
This event will be live-streamed via our Facebook page and a high-quality version of this seminar will be uploaded to out YouTube channel.
Enquiries
For enquiries please contact Operations Team Reception