Hydro-hazards in New Zealand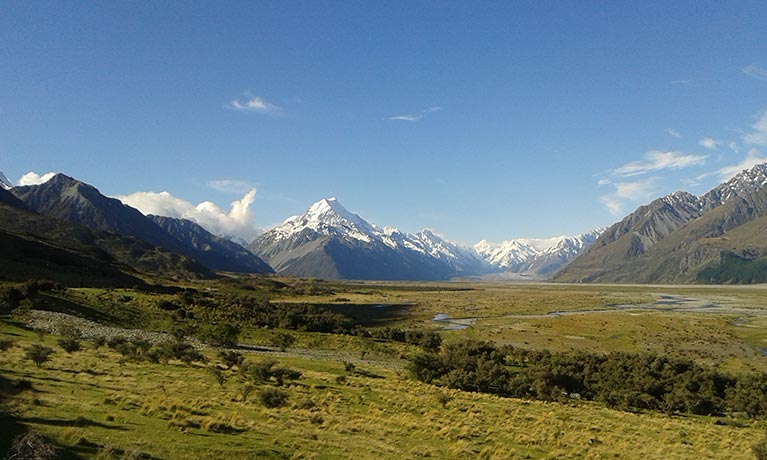 ---
Thursday 21 November 2019
11:00 AM - 12:30 PM
Location
Cost
Event details
Daniel Kingston is a Senior Lecturer in Geography at the University of Otago, and also a past President of the Meteorological Society of New Zealand. Prior to moving to Otago, he worked as a postdoctoral research associate at University College London, and completed his PhD at the University of Birmingham. Daniel's research interests broadly span the subject of hydroclimatology, i.e. the intersection of the climate system with the hydrological cycle. A particular focus is on the climate drivers of hydrological extremes, as well as the impacts of a changing climate on the hydrological cycle.
New Zealand is characterised by hydrological extremes, with annual precipitation ranging from 13,000 mm - 350 mm over just tens of kilometres. Unsurprisingly, the country is critically impacted by a range of hydro-hazards, all within the context of a changing water cycle. This talk will focus initially on the role of 'atmospheric rivers' in delivering extreme volumes of water to New Zealand, and the challenges of unpacking the various climate system processes that lead to their occurrence. In contrast, the relative absence of atmospheric rivers is a key control on the development of drought conditions. However, the magnitude of hazard events (and drought in particular) can also be strongly influenced by water resource management practices, especially associated with irrigated agriculture.
This event will be livestreamed via our Facebook page and a high-quality version of this seminar will be uploaded to out YouTube channel.
Enquiries
For enquiries please contact Operations Team Reception