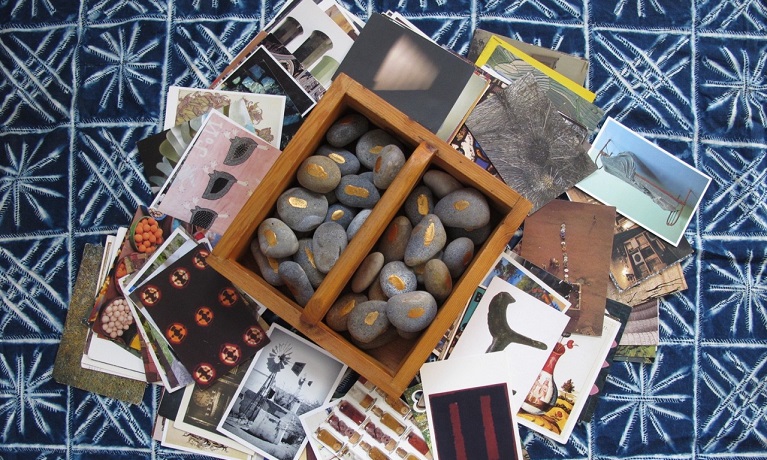 Public lectures / seminars
---
Thursday 04 April 2019
12:00 PM - 02:00 PM
Location
Cost
Event details
A global south-north exchange between Centre for Complex Systems in Transition (CST) at Stellenbosch University and the Centre for Agroecology, Water and Resilience
Thursday 4th April from 11-1pm followed by lunch.
Introductions by Professor Michel Pimbert, Miche Fabre lewin and Dr Flora Gathorne-Hardy.
Please join us for this interactive discussion on how the CST and CAWR are together developing transformative research approaches for responding-with diverse communities of place. These artful forms emerge within a worldview that values and helps flourish our essential interconnectedness with animate world of which we are a part.
During the presentation, Dr Rika Preiser and Ebeneezar Appies will introduce the CST and reflect on their work within sustainable social-ecological systems. In conversation with Michel Pimbert, Miche Fabre Lewin and Flora Gathorne-Hardy, they will explore the creative research exchanges that have emerged over last the three years between CST and CAWR, and with the Sustainability Institute (SI) located nearby to the CST in Lynedoch.
The Discussion will also include mapping out how this intercultural south-north exchange between CST, CAWR and the SI has formed itself into a long-term research alliance dedicated to transitioning towards paradigms of interconnectedness and sustainability.
Artful Research Cultures will be held in the Doubleday Room within an installation created by Miche Fabre Lewin as part of her doctoral research performance. It will be followed by a lunch of 'Deep Soup' and artisan bread.

Enquiries
For enquiries please contact CAWR Operations Team – Reception