Applying the adaptive cycle to Community Food Initiatives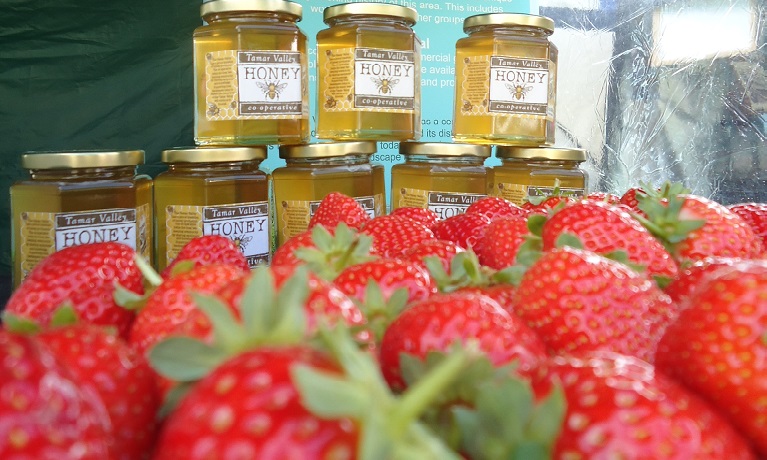 Public lectures / seminars
---
Thursday 14 November 2019
11:00 AM - 12:30 PM
Location
Cost
Event details
Simon is a Director of Tamar Grow Local and responsible for developing a resilient network of sustainable local food projects overlapping both community and commercial domains. He is an Environmental Anthropologist and formally worked within the Centre for Biological and Cultural Diversity at the University of Kent.
He has conducted community based field research both in the UK and abroad primarily concerned with small-scale agriculture and environmental management. Tamar Grow Local uses social and ecological systems theory to inform its work to increase local food production; building greater resilience into local food enterprises and the networks which support them.
There is much interest about how to catalyse and propagate resilient social-ecological systems at a range of scales given the increasing threats associated with climate crises. Communities are self-organising to mitigate such threats and to create pathways towards more sustainable futures. One area where self-organisation has been widespread relates to community-led local/regional agri-food systems. Here, communities are increasingly becoming engaged in forms of social-ecological citizenship that aims to mitigate climate crises and deliver multiple public goods.
However, there have been few studies about the resilience of Community Food Initiatives (CFIs) as social-ecological phenomena in themselves, and even less in terms of understanding how they materialise, adapt, grow, and in many cases, collapse/fragment. We meet this need by applying the adaptive cycle framework to Tamar Grow Local (TGL); a CFI located in the South-West of England that was formed as a CIC in 2007. We argue that when CFIs such as TGL are framed holistically using resilience concepts such as panarchy, then the scalar, geographical and temporal dynamics of CFIs can be more thoroughly understood. The challenge for TGL and other self-organising CFIs is to create and sustain a range of activities/operations that are mutually supportive, rather than mutually reliant/dependent, as it is the latter that can compromise successful adaptation or undermine the fulfilment of the CFIs core sustainability goals
A high-quality version of this seminar will be uploaded to out YouTube channel.
Enquiries
For enquiries please contact Operations Team Reception