InoCardia Simulated Hearts for Testing Drugs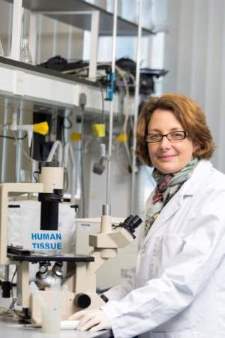 When drugs are developed to treat a particular disease or for human use purposes they sometimes have side effects that cause damage to the heart. Occasionally these dangerous side effects are only recognised after the drug has been marketed & taken by thousands of people. This is a significant risk to human health and is costly to the pharmaceutical industry when a dangerous product is withdrawn from market.
Pioneering work by experts in our Centre for Applied Biological and Exercise Sciences is creating a revolutionary solution to this problem. Our scientists have developed a new way – using real human heart tissue – an improved assessment of cardiovascular liability associated with drug/chemical-induced changes in heart contractility that is more predictive than existing assays. This assay could save thousands of lives and improve the quality of treatment for endless others.
The breakthrough technology simulates – in laboratory conditions – the action of a pumping heart by using a specimen of heart tissue stimulated by electrical impulses.
When trial or experimental drugs are added to the tissue, the simulated heart will predict any adverse effects they may have by measuring the contraction of the muscle. It's a method that could only previously have been carried out on living people or animals.
This simulated cardiovascular contractility system – known as a work-loop assay – provides the most realistic model of heart muscle dynamics in the world to date, and opens up unprecedented possibilities for identifying negative effects of drugs early and inexpensively, potentially saving lives and speeding up the development of successful drug treatments.
In a medical field fraught with expensive and failed pharmaceutical trials, the research could open the door to safer and dramatically accelerated drug discovery programmes whose cost-saving potential could be passed on to healthcare providers and consumers in the future.