University students in running for top fashion award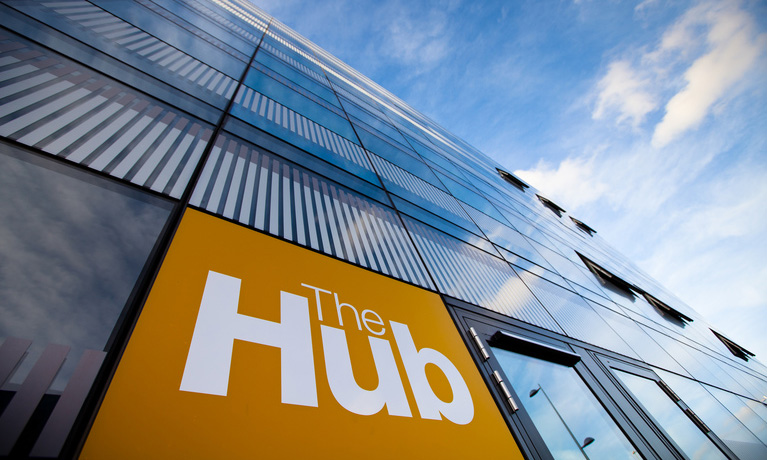 ---
Thursday 02 December 2010
Press contact
---
Seven out of the 10 finalists for a prestigious fashion award at this year's Clothes Show Live event in Birmingham are students of Coventry University, making it the fourth successive year at least one of its students has reached the final.
The seven fashion undergraduates have each earned the chance to win the 2010 Clothes Show Live 'Young Designer of the Year' award, which aims to seek out the best fledgling talent on the fashion scene and help launch a career in a highly competitive industry.
Budding designers from all over the UK were invited to unleash their imagination and design a contemporary-style dress inspired by fashion trends from around the globe.
Judges decided on the 10 finalists based not only on the originality of their designs, but also on how marketable and 'ready to wear' they are.
The winner will be announced on Monday 6th December during the live show, where they will have their outfit modelled on the main catwalk in front of the world's press.
Coventry University's state-of-the-art fashion department has been helping its seven student finalists to ensure their designs are translated from the sketchbook to the studio in time.
Second-year fashion student Sophie Ward said:
"It's an honour to be chosen as a finalist for the Clothes Show Live Young Designer of the Year award. Whatever the result, it's going to be an amazing experience. My dress design was inspired by Japanese culture, and uses a mix of digital printing and origami techniques I've been experimenting with during my studies. The University has really helped me bring my design to life, making all its facilities available for me and paying for all the materials."
Ann Muirhead, head of fashion at Coventry University, said:
"We're very proud of our students who have made it through to the final stages of this illustrious competition. It's a magnificent achievement in such a competitive industry, and a testament to their hard work. Coventry University has some of the most advanced technology and machinery used within the fashion industry, and it's great to see it being put to such effective use by students on our courses."
Clothes Show Live 2010 is the world's biggest fashion and beauty event, featuring all the leading brands, the latest industry trends, a 6,500-seater fashion theatre and numerous celebrity appearances over the six days. It takes place from December 3rd – 8th in the NEC, Birmingham.