University highlighted in film showcasing impact of UK business schools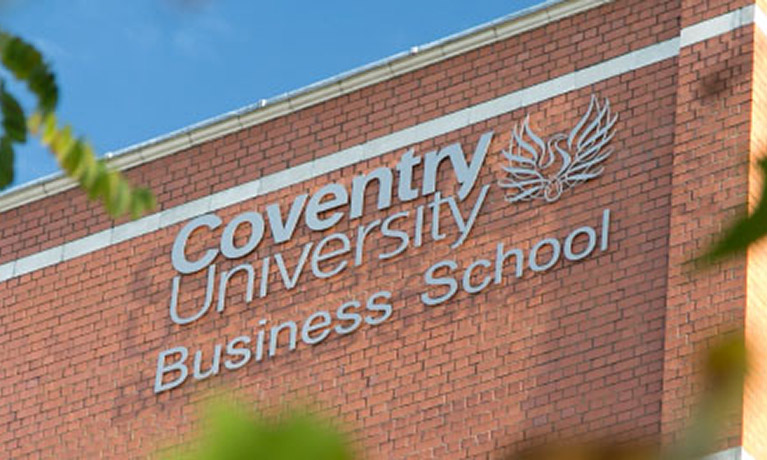 University news / Business news / Alumni news
---
Thursday 08 November 2018
Press contact
---
Coventry Business School, part of the university's Faculty of Business and Law, is in the news this week as ITN Productions and the Chartered Association of Business Schools (Chartered ABS) together launch The Impact Factor, a programme featuring key industry interviews (and news-style reports along with sponsored editorial profiles) that looks at the often unheralded impact that our UK business schools have on the UK's economy and on society more widely.
Introduced by national newsreader Natasha Kaplinsky, the web programme features Coventry Business School and other business schools up and down the country, highlighting how they are true catalysts for innovation and showing how businesses, from the smallest start-up to the largest corporations, can benefit from working with local business schools.
At the launch of the programme during the Chartered ABS Annual Conference at the QEII Centre in Westminster;
Academic dean of Coventry Business School
Coventry Business School is proud to feature in this new film, led by Chartered ABS, which reveals the value that business schools bring to the UK, from economic impact through to academic excellence. Throughout our own 50+ year history, we have always sought to operate with integrity, providing a collaborative and supportive environment for students, staff, and the companies we work with, empowering everyone within our community to be disruptive in their approaches to issues and problems. Thanks to these values, our work has impact and relevance, not just within Coventry and the West Midlands but around the world.

Professor Heather McLaughlin
Head of industry news at ITN Productions
We are delighted to be partnering with Chartered ABS to help illustrate how a business school education can add value for students and businesses alike and to highlight business schools as the best place to train managers and as a home for research and thought leadership on business.

Globally acclaimed for outstanding academic achievements, unparalleled industry exposure and a culture that encourages innovation and creativity, UK business schools are a critical part of the UK higher education sector and contribute more than £13bn to the UK economy every year.

Elizabeth Fisher-Robins
Through world-leading management education, UK business schools teach more students than any other single university subject, including a third of all international students studying in the UK.
Launching the programme at the Chartered ABS Annual Conference was perfect as this annual two-day event is an occasion when the heads of business schools and commerce alike come together to reflect on common challenges, to share best practice and to explore new opportunities.
Chief executive of the Chartered ABS
UK business schools are already among the best in the world in teaching the managers of tomorrow and addressing society's grand challenges through research. Unfortunately, these contributions often go unrecognised. This programme shows why business schools deserve the same level of attention from policymakers as other leading disciplines, and what they can achieve with the right infrastructure and support. We are proud to present this project as evidence of why business schools matter.

Anne Kiem
---
For more information and to watch the film, visit charteredabs.org/the-impact-factor.