UN Commissioner-General to talk at Coventry University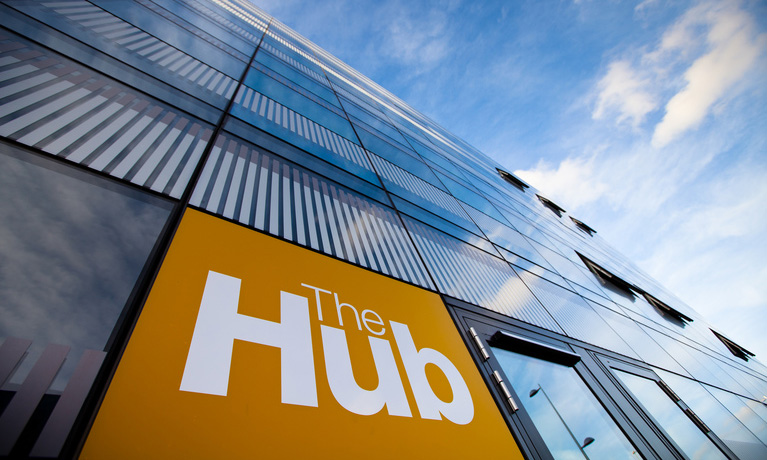 ---
Thursday 28 April 2011
Press contact
---
Filippo Grandi, the Commissioner-General of the United Nations' Relief and Works Agency (UNRWA) for Palestinian Refugees, will be giving a talk at Coventry University on Wednesday 4 May.

Mr Grandi, an Italian national born in 1957, has been engaged in refugee and humanitarian work for the past 26 years, 22 of which have been with the United Nations.

In his talk, the Commissioner-General will give an insight into the plight of the millions of Palestinian refugees in today's Middle East, and the ways in which the UNRWA helps make a difference to their lives.

Prior to joining UNRWA, Mr Grandi distinguished himself in a variety of headquarters and field functions encompassing refugee assistance, protection, emergency management donor relations and humanitarian and political affairs.

He has led emergency operations in Afghanistan, Yemen, Benin, Burundi, the Great Lakes of Central Africa and Liberia, and was heavily involved with the humanitarian response in Syria, Turkey and Iraq during and after the Gulf War.

On 20 January 2010, after having served as UNRWA's Deputy Commissioner-General since October 2005, he was appointed Commissioner-General.

In his inaugural letter to UNRWA staff, Grandi observed that "...the post of Commissioner-General is not a personal honour bestowed on one individual, but a mission to be carried out with and for Palestine refugees".

Professor Alpaslan Özerdem, Chair in Peacebuilding at the Centre for Peace and Reconciliation Studies (CPRS) at Coventry University, said:


To be hosting the UNRWA's Commissioner-General as our speaker is a great privilege and opportunity for the Centre for Peace and Reconciliation Studies at Coventry University, particularly in the current context of political transformation in the Middle East and North Africa.

It remains to be seen what the impact of this storm of change will be on Palestinians, but Mr Grandi will enable us to have a better understanding of this critical issue through his first-hand experiences.


Mr Grandi will be speaking on Wednesday 4 May at 6pm in the Goldstein Lecture Theatre in the Alan Berry Building, opposite the steps of the cathedral.

Anyone is welcome and the event is free to attend, but places must be booked in advance by visiting http://www.coventry.ac.uk/peacestudy

-Ends-

For further information, contact Ali Bushnell, External Press and Media Relations Officer on +44 (0)24 7688 8245.

Notes to editors

About UNRWA

UNRWA provides assistance, protection and advocacy for some 4.7 million registered Palestine refugees in Jordan, Lebanon, Syria and the occupied Palestinian territory, pending a solution to their plight. The Agency's services encompass education, health care, social safety-net, camp infrastructure and improvement, community support, microfinance and emergency response, including in times of armed conflict. UNRWA is funded almost entirely by contributions. The Agency's core budget for 2010-2011 stands at $1.23 billion. In 2009, emergency appeals for the West Bank, Gaza and Lebanon amounted to $827.

About CPRS Turkey

The Centre for Peace and Reconciliation Studies (CPRS) at Coventry University is home to an innovative research group, CPRS Turkey, that seeks to explore a wide range of conflict and peace related matters with a specific reference to Turkey.