Student realises his amphibious ambition to open a specialist shop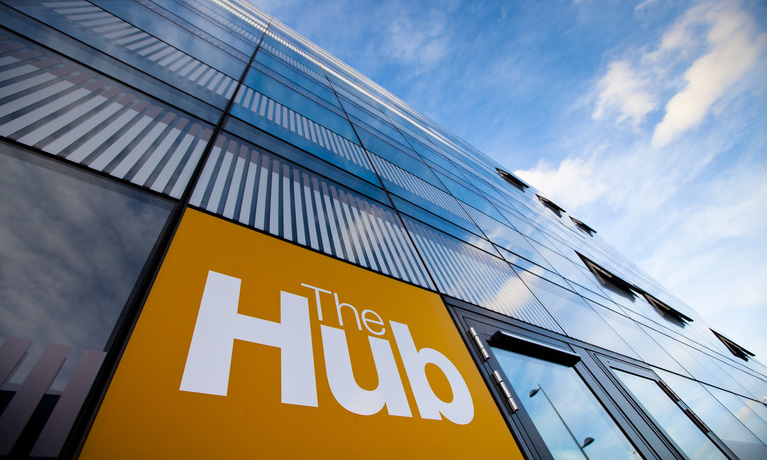 Student news / Business news
---
Monday 04 April 2011
Press contact
---
When Brian Cochrane just missed out winning a business premises in Coventry rent free for a year, it didn't deter him from realising his ambition, instead, it just made him more determined.

Now Brian, and his business partner Katie Hodgkins, have opened KBN Reptiles which has taken a whole year of preparation and planning.

The shop, which is at 21, City Arcade in Coventry city centre, sells snakes, lizards, amphibians and spiders. They also supply all the equipment and specialist food for anyone who already has one of these animals or is looking to get one.

Brian, 23, from Stratford-Upon-Avon, is in his 2nd year of a BA degree course in Enterprise and Entrepreneurship at Coventry University and recently held a successful opening which saw 500 people visit his new shop over the course of the day.

He said:


One the day, we had one-off photo opportunities with exotic animals so visitors to the shop could have their photos taken with them. The animals we had included skunks, prairie dogs, bush babies and lots of reptiles.

I am so excited that all this has finally happened. After the disappointment of not winning the competition, it just goes to show that if you're determined enough, anything is possible and we have opened a much bigger and better store than we initially would have done.


Opening times of Brian's new store is 10am – 6pm, Monday to Friday, 9am – 6pm on Saturday and 10 am to 4pm on Sundays. He will fit working in the shop around his coursework.

Brian added:


The course I am on at Coventry University encourages you to set up and run your own business and gives you the guidance and support to do this. I have also received funding from the SPEED programme and the new Student Enterprise Fund which has proved invaluable and of course, advice and encouragement from my course tutors. It is an adventure and one that I hope will secure my future.


-Ends-

For further information, contact Ali Bushnell, External Press and Media Relations Officer, on +44 (0)24 7688 8245.

Note to editors:

The SPEED programme supports students wanting to start their own business, as part of, or alongside their degree. Successful applicants can benefit from expert advice, hot desk facilities and a grant of £4,500 for any purpose that will boost their business.