New books address important issues surrounding global food crisis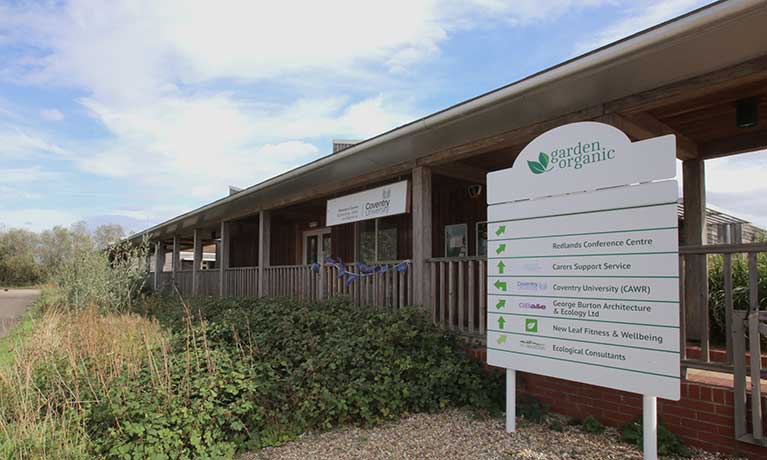 ---
Friday 03 November 2017
Press contact
---
A selection of books which address important issues surrounding the world food crisis are to be launched by Coventry University academics this month.
The books – all written or contributed to by researchers from the university's Centre for Agroecology, Water and Resilience – cover topics ranging from: analyses of projects tackling hunger around the world; access to food and adequate nutrition as a key human right; to encouraging more people to be involved in agricultural policy processes.
They have been published as the world faces a global food crisis estimated to affect half its population; about three billion people.
Within the UK and many other parts of the world there is both an obesity epidemic and rising numbers experiencing malnutrition, as well as huge problems due to food price inflation and a destruction of important farmland.
Among the books being launched is Everyday Experts: How People's Knowledge Can Transform the Food System. This brings together 57 activists, farmers, practitioners, community organisations and researchers to look at how those with first-hand knowledge of the food system can help solve the crisis within it.
Beginning to End Hunger: Food and the Environment in Belo Horizonte, Brazil, and Beyond by CAWR senior research fellow Jahi Chappell addresses how the problem of hunger could be ended worldwide and uses the Brazilian city – home to one of the world's most successful food security programmes – as a case study.
CAWR's director Michel Pimbert said:
"These books cover vital issues that affect people's everyday lives around the world, from those who face malnourishment and hunger because they are unable to access enough food or a nutritionally-balanced diet, to those who struggle to afford products in the supermarket because of rising prices.

The quality and diversity of these publications show how CAWR's researchers are playing an important role in research and writing on issues surrounding the global food crisis.

We hope the ideas and theories put forward in these publications will help influence thinking on this huge global problem and could make a difference in the future."
The books will be launched at an event on Tuesday 14th November at 6pm at Square One Bar at The Hub, Coventry University.
The publications are:
Everyday Experts: How People's Knowledge Can Transform the Food System (People's Knowledge Collective)
Public Policies for Food Sovereignty: Social Movements and the State (Aurelie Desmarais, A, Claeys, P., Trauger, A.)
Beginning to End Hunger: Food and the Environment in Belo Horizonte, Brazil, and Beyond (Chappell, J.)
Food Sovereignty, Agroecology and Biocultural Diversity: Constructing and Contesting Knowledge (Pimbert, M.)
Forest Gardening in Practice (Remiarz, T.)
Gender, Nutrition, and the Human Right to Adequate Food: Toward an Inclusive Framework (Bellows, A., Valente, F., Lemke, S. and Maria Daniela Nunez Burbano de Lara)
A special issue of RUAF Magazine produced by CAWR and the RUAF, a global partnership of sustainable urban agriculture and food systems organisations, will also be launched.
---
For further press information, please contact Alison Martin, press officer, Coventry University, on 02477659752 or email alison.martin@coventry.ac.uk.