From Coventry to New York: Music project up for international award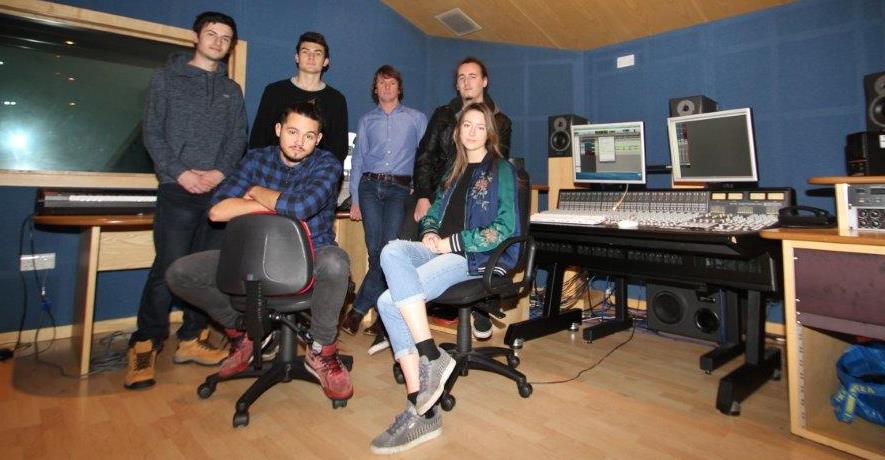 University news / Student news
---
Friday 11 November 2016
Press contact
---
A Coventry music project which brings together students and professionals from around the world has been shortlisted for International Collaboration of the Year in the Times Higher Education awards.
The Transatlantic Listening Project allows students from Coventry University and the USA to collaborate on recording and producing music, evaluate each other's work and engage with professionals from Joint Audio Media Education Services (JAMES).
Funded by the Higher Education Academy, the partnership uses video conferencing links alongside established production techniques to explore new ways of working and creating.
After being set up between Coventry University and New York University, it has since grown to include work with collaborators in other US cities and partners in South Africa, as well as branching out into more fields including acoustic design.
Coventry University's Dr Mark Thorley, principal Investigator on the project, said:
This is the first time that a music project has been shortlisted so it's great that our innovative work is being recognised in this way.

"Collaborating with others around the world is hugely exciting but very challenging so projects such as these are essential for the future."
Phil Harding, vice chairman of JAMES said:
In a world where music technologists and industry professionals need to collaborate this project has been invaluable in pushing the boundaries of what is possible."
---
For further press information please contact Hannah Smith, press officer, on 02477658352 or email hannah.smith@coventry.ac.uk.
Notes to editors
The project titled, 'three-way model of assessment involving transatlantic peer assessment and employer-engaged assessment' was launched with Coventry University and JAMES, the alliance of music industry organisations, in 2014 after being funded by the HEA.
Coventry University is also nominated for Entrepreneurial University of the Year in the THE awards for which winners will be announced on 24 November.