Entrepreneurial Business student invests placement prize into own company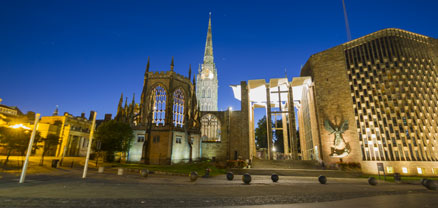 ---
Thursday 19 November 2015
Press contact
---
Business Management graduate, Alex Wainmann, has been chosen to receive a £200 prize fund offered by Hays Recruitment; the prize is awarded annually and is based upon student's performance during a work placement.
Alex, originally from Kirkbymoorside, joined Coventry University in 2011 where he began studying Business Management, choosing to take a sandwich year option in-between his studies. Speaking on his decision to study business Management at Coventry Alex said:
The course has a great range of modules, and Coventry's business school is very well renowned. As university guides show – Coventry is getting better year-by-year. I chose the course because I've always had it in my mind that I wanted to start my own business, but felt I didn't have the skills or confidence to develop a start up."
During his studies Alex took a year out to gain industry experience, building on both his confidence and his knowledge of SME's. His position took place at a start-up company where his role was to help organise a large-scale event – VeloFest – that took place during the Yorkshire phase of last years Tour De France.
10,000 attendees visited the event over a four-day period, making it a resounding success. With Alex's experience helping to secure and organise the event – involving a years worth of events planning and continuous website management to ensure ticket sales occurred without issue – having positioned him well for his future plans.
On completing his degree, Alex had already secured a graduate role with Enterprise Rent-A-Car, however after speaking with his placement employer he decided to abandon his 'safe' option, instead going into partnership with his previous employer to develop their own start up company - Corporate Coffee Bars.
Regarding the award, Alex said:
Although I am lucky enough to already be in a role, I'm sure that receiving the award would have certainly helped me gain graduate experience had I needed it. As for the prize fund, I am very appreciative of it and I will be investing it back into our start-up, as it only seems right!"
---
For further information, please contact James Stride, PR Assistant, Coventry University, on +44 (0)24 7765 4562 or email James.Stride@coventry.ac.uk.