Coventry university's new London campus hosts first open day
Wednesday 12 October 2016
Press contact
---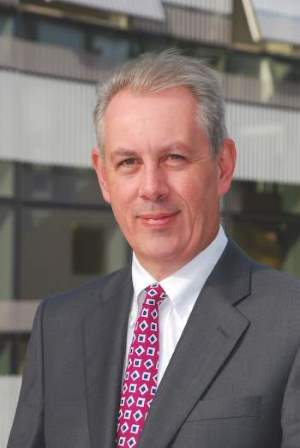 London's newest university, providing award-winning qualifications, is to give prospective students a
glimpse of its campus ahead of an £8 million renovation project.
CU London, Coventry University Group's new campus based at the Civic Centre in Dagenham, is to welcome members of the community to a launch event on Saturday, October 22.
The open day, being held from 10am to 2pm, will give everyone from teachers and school leaders to parents and prospective students the opportunity to find out about the range of full-time and part-time courses which will be on offer at the university from September 2017.
Visitors will be able to hear more about CU London's low-cost, career-focused model of higher education pioneered by the university through its Coventry University College (CUC) model, which includes lower fees, lower entry requirements and more flexible learning options, from CUC chief executive officer John Dishman.
It will also be an opportunity for prospective students to see inside the Civic Centre ahead of Coventry University's £8 million investment to renovate the Grade II listed building.
Courses being showcased at the launch will include degrees in accountancy, business, law, engineering, science, finance, health and social care, IT, marketing and tourism, counselling, early years and policing.
Information about part-time study options including a Saturday university and weekday evening courses for those who work during the week, foundation years for those who want to step up to a degree and more vocational learning preparing students for future careers will also be available.
John Dishman said the event will be a significant milestone for CU London as prospective students are welcomed to the campus for the very first time.
"We look forward to meeting people who would like to find out more about our non-traditional style of university teaching and learning at our launch event,"

It will also give prospective students the chance to look around the Civic Centre ahead its renovation which will provide full student services and facilities, such as engineering and science super labs, Library, employability, student support services, café and IT suites.

We are committed to providing high-quality, low cost higher education in East London which is accessible and is based around career-focused subjects.

Our significant investment will not only enhance the education and prospects of local people, but also have an increasingly positive impact the area's economy as student numbers grow.

I would like to encourage anyone interested in CU London to visit our open day to find out more about the opportunities it will offer."