Ben puts his foot down for a sporting ambition
Friday 07 April 2017
Press contact
---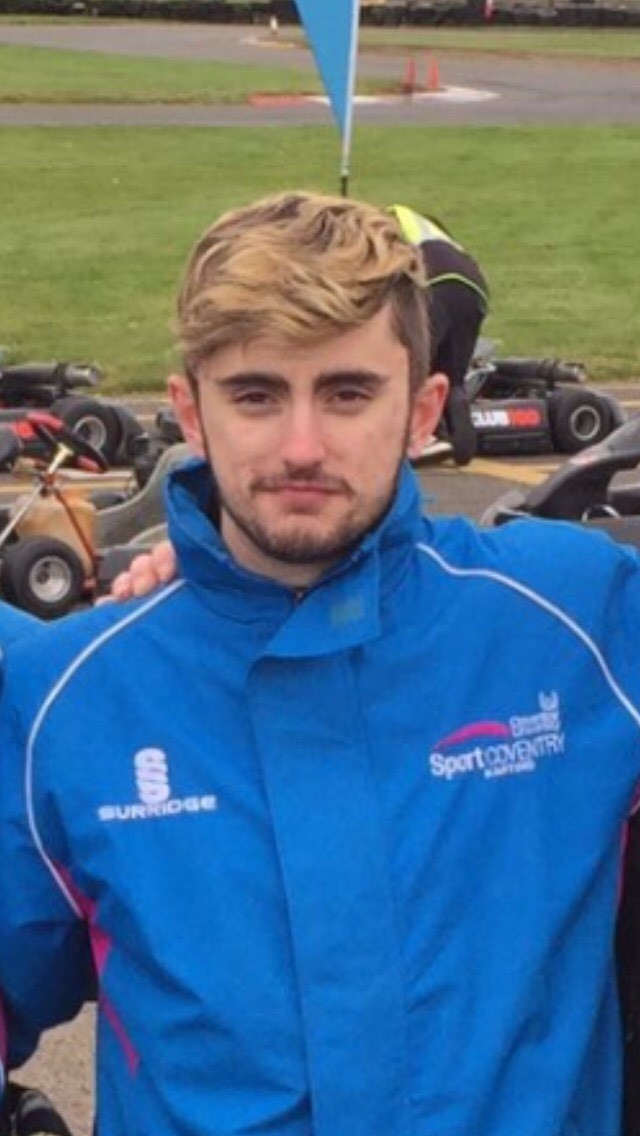 A second year sports marketing student is looking for sponsors to help him realise an ambition tocompete in the MINI Challenge.
Ben Gridley, who is originally from Sittingbourne in Kent, has been racing the iconic Minis for a number of years and is already driving at a high level at the age of just 22.
However, like everything in competitive sports, it costs and on a student grant, running a car and getting to race meetings for the season, doesn't come cheap.
"It is a struggle" says Ben, "but I am hopeful that I will be able to race for some of the season as I have secured initial funding but I need to find the rest."
The racing series that Ben competes in supports the British GT, the biggest GT series in the UK and runs from April to September. The F56 Class of the MINI Challenge is one of the best in the country and would be a stepping stone for his career.
Ben is hoping to become professional once he has finished his degree and his sports marketing qualification will come in very handy to help him in the future, but in the meantime, has to rely on sponsorship to get him from race to race.
Racing is in Ben's blood. He has grown up on the tracks and his whole family are mad about motorsports so he said chance to take a degree with a sports element to it was one of the reasons why he chose to come and study at Coventry University.
And as with all young drivers, Ben – a former Fulston Manor school pupil - was bitten by the racing bug at a very early age. He went to his first track event when he was just a few weeks old and started karting when he was eight at a friend's birthday party. He had a go, discovered he was a natural behind the wheel and took it from there.
Ben said:
My family have been very supportive and when I started winning local kart championships, they realised that I had a talent.

When I was 16, I started the Mini racing. I had never done it before and my mum had to teach me to drive an ordinary vehicle in a car park by the track. She obviously did a good job because I ended up qualifying in third place.

Coventry has such an amazing track record in the motor industry and still is the hub for innovation and design. Plus the fact, I race with a lot of students who are studying engineering, who also have an interest in motorsports.

We are all members of the Karting Club, of which I am president, and we compete in the British Universities Karting Championship (BUKC)"
Now the race is on to get Ben the rest of the sponsorship be needs. The season starts in a couple of weeks and will be broadcast on Channel 4.
---
If anyone would like to help Ben with his sponsorship, he can be contacted via his website at www.bengridley.co.uk or call him on 07544 527266.