Aviation students follow in the footsteps of Coventry graduate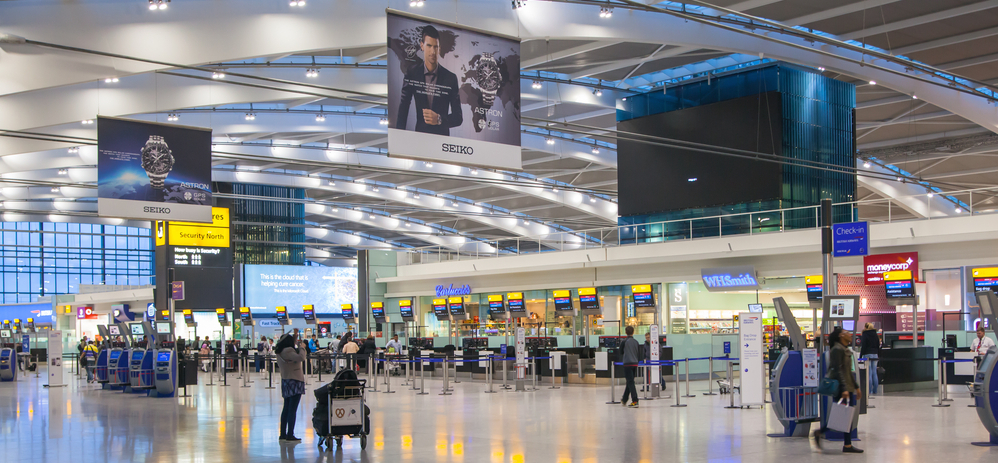 Student news / Research news
---
Wednesday 10 February 2016
Press contact
---
Aviation management students from Coventry University have been exploring London's largest airport with the help of a former graduate - now turned terminal manager – currently working for Europe's busiest airport.
Marco Ng, an aviation management student who graduated from Coventry University in 2013, gained a wealth of industry experience during his time at CU. Already having studied abroad for a year at the Lucerne University of Applied Sciences and Arts, Marco was a business development intern at Coventry Airport, as well as a project management intern at Airbus.
After graduation Marco's successful placements were followed by a number of roles at London's Heathrow airport (LHR), which led to him winning a place on the LHR graduate scheme. Having completed the 24-month scheme Marco now works as a passenger services manager at LHR, managing the day-to-day running of two of Heathrow's busiest terminals. Marco's history with the university and experience working within the aviation industry made him the ideal candidate to host Coventry's students, as both an ambassador for the university and an aspirational figure to the students.
Aviation Management student, Matt Mercer, said:
The trip was a unique chance that doesn't come around every day. The opportunity to see behind the scenes at LHR really helped to put our learning in perspective, and also gave a chance to properly understand how the airport functions.

Meeting Marco was extremely beneficial because it gave us the chance to talk to a very successful aviation professional that has been in the exact same position as us as an Aviation Management student at Coventry University, which is very inspiring for the future."
James Pearson, course director for the Aviation Management degree, said:
We were absolutely delighted to take a number of our Aviation students to Heathrow on two separate occasions. They had a comprehensive airside tour of two terminals by our excellent graduate, Marco Ng. They also had management presentations. Such visits truly helps put into context what they learn in class, and are invaluable."