Workplace Wellbeing Award Accreditation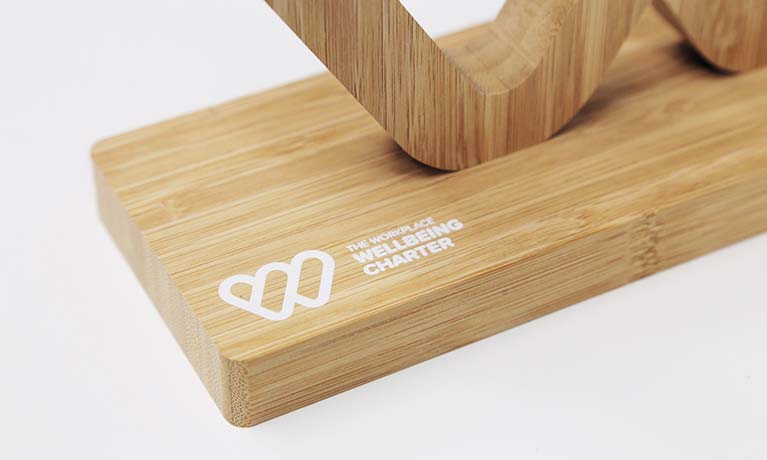 ---
Wednesday 22 May 2019
Press contact
---
Coventry University's Student Services team has received an award for their work to improve the health and well-being standards of their colleagues.
Established to ensure better physical and mental health for UK workers, the Workplace Wellbeing Charter and accompanying accreditation recognises the efforts of organisations who go above and beyond to improve working conditions for their staff.
The Charter focuses on eight standards: leadership, absence management, health and safety, mental health, smoking, physical activity, healthy eating and alcohol and substance misuse. The Charter also provides organisations with best-practice advice and guidance to promote better health and well-being in the workplace.
Before receiving the nationally recognised award, organisations must undergo an assessment period which examines and highlights areas which can be changed to help improve staff well-being. The process involves interviews with current staff as well as tours of an organisation's facilities.
It's a fantastic achievement and one that the team is extremely proud of. We worked really hard to earn the recognition and now we can be proud to continue working on our mission of a happy, healthy and active workplace, enhancing well-being for all. Receiving this recognition whilst Coventry is the European City of Sport and during the Year of Wellbeing is a great signifier of Coventry University's commitment to helping create an active and informed city.

Gemma Lavery
Coventry University Student Services has been a fantastic company that I have had the pleasure of working with to accredit for the Workplace Wellbeing Charter. They are very much a forward-thinking, creative and passionate organisation with a genuine love for their employees.

Jason Jackson
For more information about the charter please visit the Workplace Wellbeing Charter website.
---
For further press information please contact the Coventry University press office on 02477 657788, or email on press.mea@coventry.ac.uk.