Vice-Chancellor welcomes first students to study for Coventry University degree in Egypt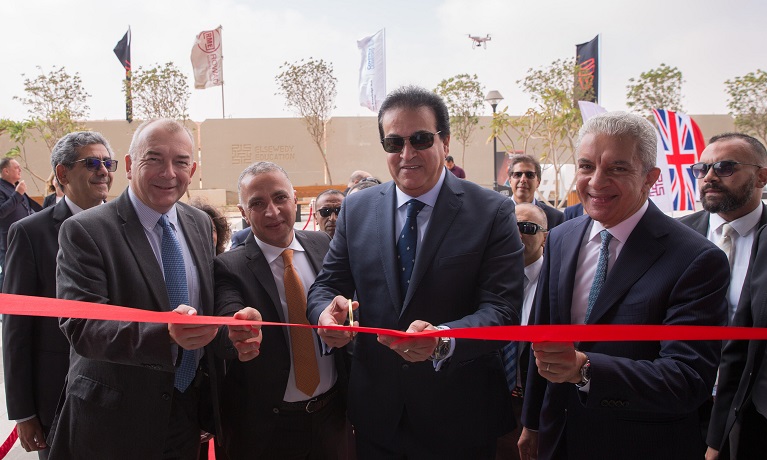 University news / Business news
---
Monday 30 September 2019
Press contact
---
Vice-Chancellor John Latham CBE has welcomed the inaugural cohort of students to Coventry University courses at The Knowledge Hub Universities.
Coventry brings its UK curriculum to the Hub's state-of-the-art campus in the New Administrative Capital for the first time in the 2019/20 academic year, as part of our collaboration with El Sewedy Education, a private investor in higher education initiatives in Egypt.
The Knowledge Hub and Coventry University will work together to prepare students in Egypt for a global career in a stimulating environment, enabling students to earn the same degrees as those awarded at our UK campuses and experience all the benefits associated with this.
Permission was granted for operations to begin this August, following the issue of a decree from Egypt's President, Abdel Fatah El-Sisi. This signified the completion of the Egyptian approval process, which was required to establish the new educational entity following the signing of the partnering agreement in December 2018.
I am extremely pleased to welcome our new learners to The Knowledge Hub, where we are excited to be contributing the teaching expertise and innovative learning environment we've become known for around the world. As we continue the expansion of our global outreach and student exchange programmes, this new alliance in Egypt will further strengthen our ties with peer organisations internationally.

Coventry University Vice-Chancellor, John Latham CBE
The Knowledge Hub is set to host a number of prominent international universities, providing students with access to a range of advanced educational programmes from across the globe. It is expected to accommodate 15,000 students by the final phase of the campus construction.
Coventry has worked closely with The Knowledge Hub to deliver undergraduate courses across the newly formed schools of Engineering, Computing, and Design and Media. The full course offering will be:
BEng Civil Engineering
BEng Mechanical Engineering
BEng Electrical and Electronic Engineering
BSc Computing
BSc Computer Science
BSc Ethical Hacking and Cybersecurity
BA Digital Media
BA Graphic Design
BA Interior Architecture and Design