Prof Guy Daly confirmed as non-executive director of key NHS trust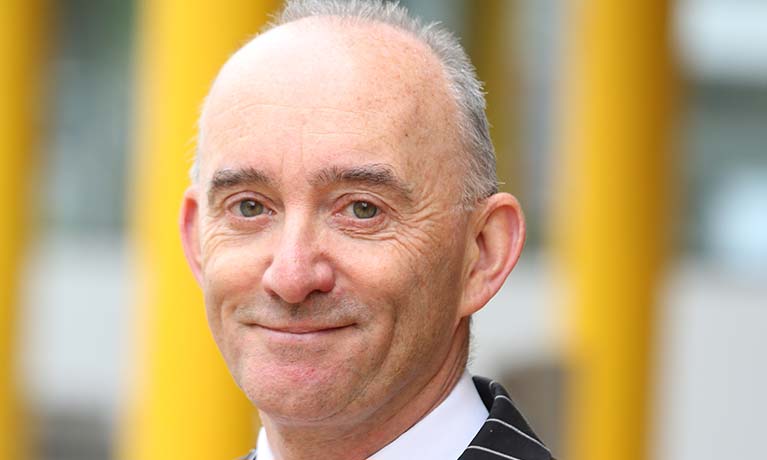 ---
Friday 30 August 2019
Press contact
---
Coventry University Pro Vice-Chancellor for Health and Life Sciences and Acting Deputy Vice-Chancellor (Education and Students), Professor Guy Daly, has been confirmed as a non-executive director of University Hospitals Coventry and Warwickshire NHS Trust (UHCW).
Prof Daly's appointment comes a few weeks after the University's Vice-Chancellor, John Latham CBE's appointment by the Government to the Board of Health Education England (HEE) earlier this month. The two appointments recognise and strengthen the University's visibility within the health sector and demonstrate our collaboration with leading UK organisations.
The UHCW is one of the most modern healthcare providers in Europe, providing emergency and elective care, as well as being a designated major trauma and cancer centre. In addition, UHCW is a key partner in the clinical education of the University's nursing, midwifery and allied health professions students.
Prof Daly's term in office starts on 1 October 2019 and will run until September 2023. In taking up this appointment, he will step down from his non-executive director board membership of Coventry and Warwickshire Partnership NHS Trust (CWPT), a post he has held for four years. He will, however, ensure that the partnerships with CWPT, as well as South Warwickshire Foundation Trust and George Elliot Hospital, remain as strong as ever.
The partnerships that the University has with its NHS partners are crucial to the University and, I believe, to the provision of fantastic care in Coventry and Warwickshire. We will never take these for granted and will continue to endeavour to ensure that Coventry and Warwickshire is the place, not just for excellent health professions' education, but more importantly, for the provision of the best health and social care.

Prof Guy Daly, Pro Vice-Chancellor for Health and Life Sciences
His appointment is a testament to his work within the sector and research spanning public services, local government and social care. Of late, this has included his role as chair of the Coventry and Warwickshire STP/ICS Clinical Design Authority, membership of the West Midlands Clinical Senate, as well as on the boards of Coventry Health and Wellbeing and the West Midlands Combined Authority's wellbeing board.