New Master's course for global social development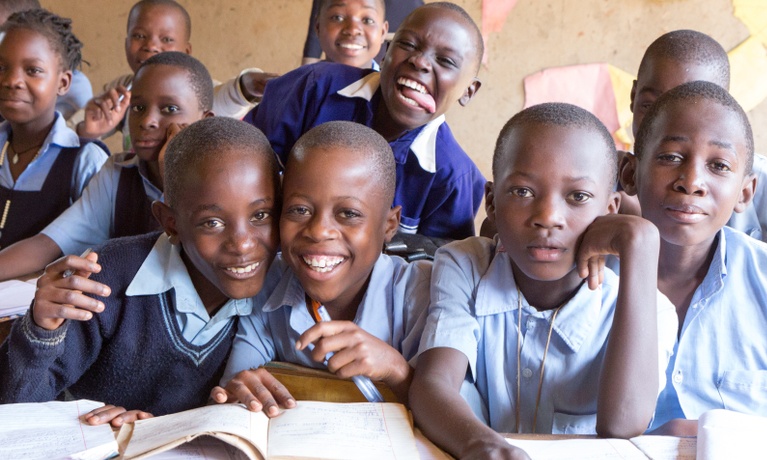 ---
Wednesday 17 July 2019
Press contact
---
Coventry University is launching a new postgraduate course, Global Social Development Management (with Professional Experience) MSc, which will equip students with the skills to help empower communities in the developing world.
This Master's course is designed to develop future managers for social development organisations such as Non-Governmental Organisations (NGOs) to facilitate and develop key management skills using technology fostered through experiential learning.
A unique aspect of the Global Social Development Management MSc is the chance to undertake a two semester work placement within a charity in South Africa. This will give students experience of managing in the field, a deeper understanding of the challenges for the sector and to enhance their employability.
If you are looking to make the next step towards a career in international development or already working for an NGO, then our new Global Social Development Management MSc is the qualification and experience that could enhance your career prospects in the estimated ten million NGOs around the world.

Coventry University has strong connections with a number of not-for-profit organisations in South Africa, who are able to provide students with hands-on experience of working in a development setting.

Practical experience combined with excellent classroom-based learning will help our global social development graduates standout in the competitive field of international development.

Guy Daly, Pro-Vice Chancellor of Health and Life Science faculty
Upon successful completion of the course, it is intended that graduates will have learned a range of managerial roles supporting community engagement, social development, social movement and policy formulation and delivery. A key element of the course is the development of an ethos of facilitating and enabling communities to develop using solutions which come from the communities themselves, rather than imposed from elsewhere.
For graduates who wish to work in international sustainable development, this course intends to provide the skills and capability to drive innovation to support communities through mobilisation, NGOs, policy think tanks, government departments and the private sector.
Coventry University has a proven track record in giving their students experience of working and studying overseas. In 2016/17 the university provided 3,482 student experiences abroad that lasted at least five days - more than any other UK university in that year.