Natasha Devon MBE gives keynote speech at Coventry University's Chancellor's dinner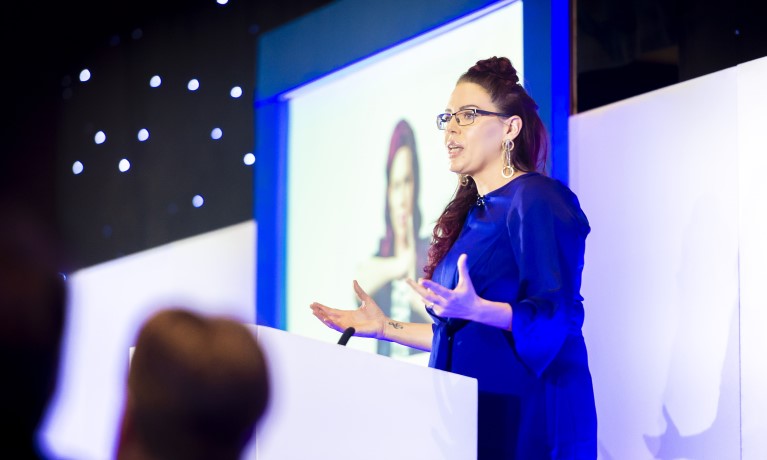 ---
Thursday 12 December 2019
Press contact
---
Writer and mental health campaigner Natasha Devon MBE was the keynote speaker at Coventry University's annual Chancellor's Dinner at Coventry Cathedral.
Hosted by Margaret Casely-Hayford CBE, Chancellor of Coventry University, the event centred on the theme 'The City' and focussed on Coventry as a City of Sport, City of Culture and City of Hope.
Wellbeing was a key topic throughout the event, which was attended by influential members of the Coventry community as well as business leaders, stakeholders and university staff. Students from the university also had their artwork showcased at the event.
Natasha's speech drew on her extensive experience with mental health policy and addressed the importance of supporting mental health wellbeing, and how the mental health of future generations can be improved.
Chenine Bhathena, Director of Coventry City of Culture Trust also gave a speech on how the City of Culture links to wellbeing.
The Chancellor's dinner was a fantastic event at which those attending could hear about Coventry's achievements as a city. Natasha Devon was an inspirational keynote speaker and gave us an insight into how we can help young people as future leaders and support mental wellbeing.
The evening was a huge success and we would like to thank all who attended.
It was a great honour to be asked to speak at this event and spread the message about what I hope the future of young people's mental health, with an emphasis on how culture and sport can play a role in this.