Independent league table rates Coventry University courses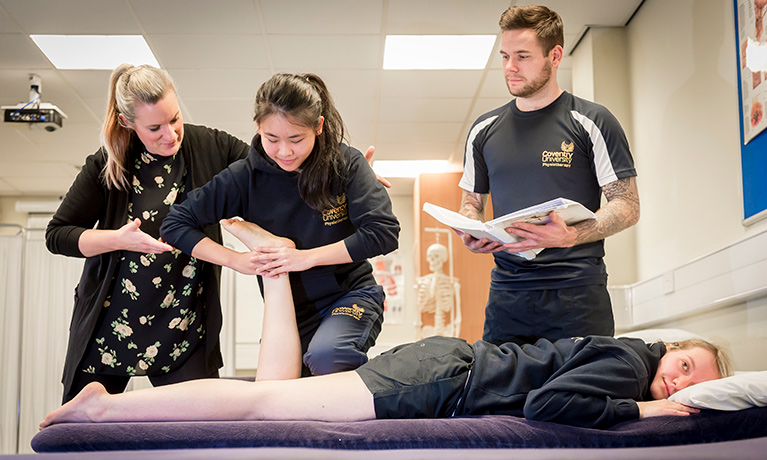 University news / Student news
---
Wednesday 01 May 2019
Press contact
---
Coventry University's courses have been rated on student satisfaction, research quality and graduate prospects in the Complete University Guide 2020, which is published today.
The University is placed in the top 20 league table across eight subject areas, with an overall placing of 53rd out of 129 universities in this year's league table.
Coventry University has 39 appearances in total 70 subject tables, giving it the second highest score for universities in the West Midlands. The University has increased its appearances in the top ten subject tables from three times last year to five this year.
Coventry University is also ranked highly with a graduate prospect score of 80.5 which outperforms the rest of the West Midlands average of 77 and the national average of 75.5.
Top 10
We have 5 subjects ranked in the UK's top ten!
| Subject | 2020 Ranking | 2019 Position |
| --- | --- | --- |
| Aeronautical and Manufacturing Engineering | 19 | 21 |
| Art & Design | 19 | 17 |
| Building | 13 | 20 |
| Food Science | 7 | 11 |
| Forensic Science | 8 | 11 |
| Hospitality, Leisure, Recreation and Tourism | 7 | 8 |
| Occupational Therapy | 10 | 8 |
| Physiotherapy | 10 | 7 |
League tables can offer an independent view of our performance, but they are often just a snapshot to the total teaching and learning experience offered. Students, prospective students and parents can be assured that our relentless focus on teaching excellence by our highly dedicated staff is at the heart of what we do and how we operate.

Coventry University Vice-Chancellor John Latham
For further press information, please contact Tracey Saunders, senior media officer at Coventry University, on +44 (0)24 7765 7126 or at tracey.saunders@coventry.ac.uk