Charities and small business can now get a free cyber-security check up, thanks to Coventry University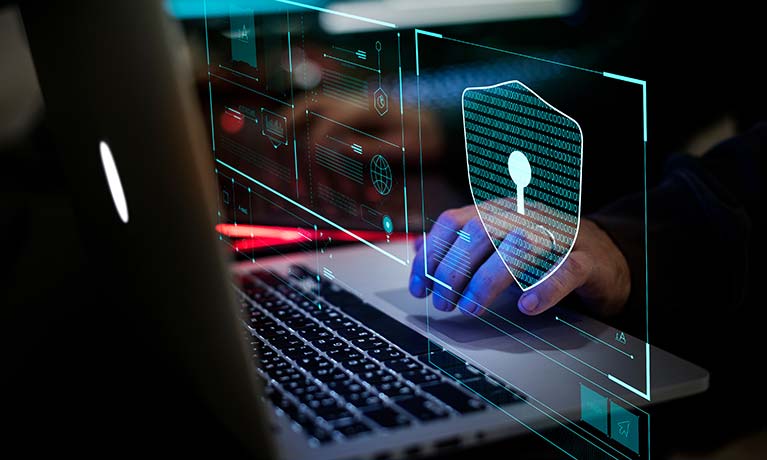 ---
Friday 04 October 2019
Press contact
---
Coventry University along with a number of partners, are offering small businesses and small charities free cyber security health check amid concerns about the growing number of small organisations that are falling victim to cyber-crime every year.
Figures from the Department for Digital, Culture, Media and Sport demonstrate that 40% of small businesses and 22% of charities were subject to a cyber-attack last year. To address this issue, researchers from Coventry University have partnered with academics from two other universities and Kent Police to offer small businesses and charities a free cyber health check.
The health check is part of a study to improve cyber security among small businesses and charities, and will require participants to fill in a short survey on their approaches, perceptions and attitudes to online risks.
The scheme is open only to organisations with fewer than 50 employees, and researchers are looking for about 160 participants.
As more and more of the operations of a small organisation move online so the risk of a cyber-attack grows. Small businesses and charities often don't have the resources or don't prioritise cyber security so they can be quite vulnerable to a breach.

This project is designed to equip charities and non-for–profits with the knowledge of how they can improve their processes in order to prevent cyber-attacks. In doing so, these organisations can focus on the good work that they do whilst being secure in the knowledge that their digital backdoor is secure.

Anna Cartwright, a Project Lead from Coventry University
Coventry University's partners on the project include De Montfort University, KITC solutions from the University of Kent. The project is run in collaboration with Kent Police, and £43,000 of funding has been provided by the Home Office.