Coventry University to be the first foreign university in Poland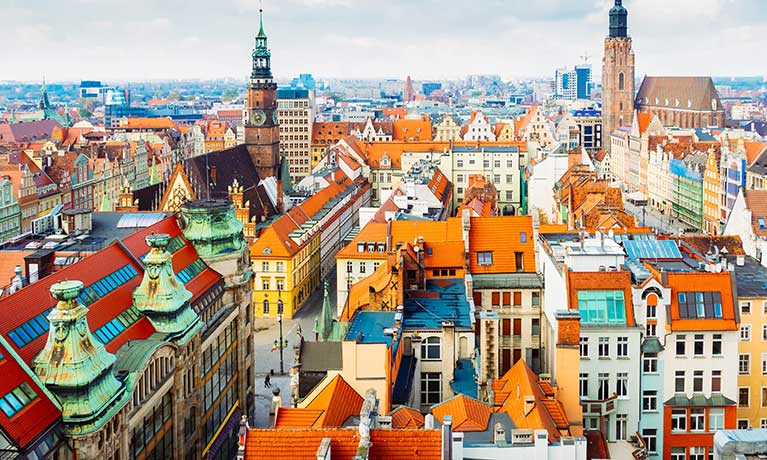 ---
Monday 22 July 2019
Press contact
---
Coventry University is pleased to announce that the Polish Ministry of Science and Higher Education has approved our plans to open a branch campus in Wroclaw. This follows an extensive six month application process, for the government to assess the university as a fit and proper institution, before granting permission for Coventry University to be the first foreign university in Poland.
The new campus, Coventry University Wrocław, will offer UK degree courses taught in English, providing a British university experience, in the modern and growing city of Wrocław.
For the full launch in Autumn 2020, the university plans to offer full and part-time undergraduate courses initially to around 300 students in Business Management & Leadership, Cyber Security and IT as well as Hospitality and Tourism. These programmes have been identified as areas of high demand by local businesses and reflect the university's intention to collaborate with local employers to design and deliver qualifications that create 'work ready' graduates. In addition, Coventry University has ambitious plans to expand the types of courses aims to include Masters qualifications, such as MBA's and professional qualifications.
Our focus on student experience and on employability is hugely valued and we are looking forward to sharing our teaching expertise with a new cohort of students in Poland.

We are delighted that we now have permission from the Government to open our campus in Poland and the ability to match any course in the UK with one in Poland gives us the freedom to respond to the needs of local businesses and industry.

We will be offering students a flexible and career-focused learning experience in subjects that are in demand by local employers. We want to give our graduates an added boost to their employment prospects in Poland's competitive job market.
Opening of the Coventry University Wroclaw campus is a pioneering project, which paves the way for other international educational initiatives in Poland. The university representatives had to prove their determination along the way, which clearly shows how important to them it is to be present in our city.

I am convinced that the activity of Coventry University campus in Wroclaw will become the added value to the existing academic environment. Moreover, I believe it will help us attract even more young talent from all of the Central and Eastern Europe.
Accommodation for the new campus is being finalised and the new campus is due to open in September 2020. For more information visit www.coventry.ac.uk/wroclaw