Coventry University retains top 400 ranking for arts and humanities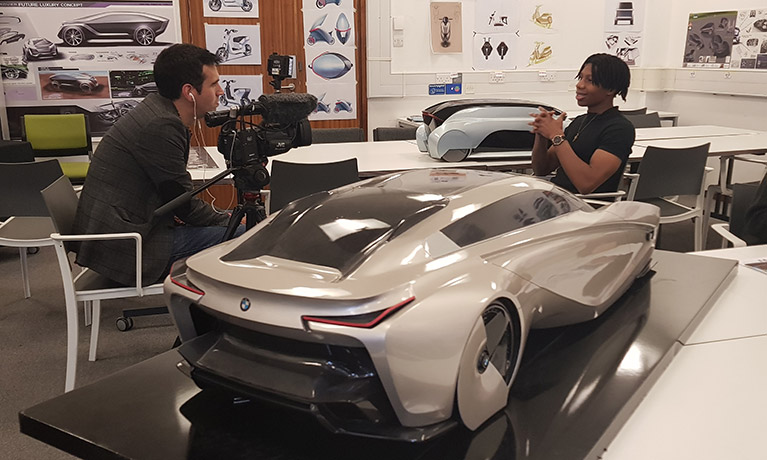 ---
Tuesday 12 November 2019
Press contact
---
Coventry University has retained its top 400 ranking for arts and humanities in the 2020 Times Higher Education (THE) World University Rankings by subject.
The new ranking confirms the university's consistent performance and its commitment and passion to provide outstanding opportunities to students, some from the most disadvantaged areas in the UK.
The Faculty of Arts and Humanities is the oldest part of Coventry University and has been educating some of the world's leading artists, designers and creative thinkers since 1843. It is made up of three schools – Humanities, Art and Design, and Media and Performing Arts. Its work is informed by research centres exploring arts memory and communities, peace, trust and social relations, dance, and post-digital cultures.
The School of Media and Performing Arts enjoys excellent links and relationships with creative industry employers and organisations locally, nationally and internationally, and its alumni include Hollywood film and TV producers, journalists, broadcasters and a Mercury-nominated musician. Its courses have a long-sustained reputation for innovation – recognised for example in the International 'Re-imagine Education' awards for its Telepresence Theatre project and consistently high UK rankings for photography.
Courses in the School of Humanities offer highly distinctive approaches to study, such as documentary film-making for history students and a commitment that each course has international reach. Students have the opportunity to take part in overseas field-trips and can study abroad for a year at the end of Year 2. The school currently has links with institutions in Costa Rica, Mexico, Sicily and the University of the West Indies, and is developing further academic projects in Italy and Russia.
The School of Art and Design is a pioneer provider of Automotive and Transport Design in the UK. Car Design News declared the school's automotive and transport undergraduate course the best in the world, and its illustration and animation course is also highly ranked. The School's graduates have won a multitude of awards from animation Oscars to Penguin book cover prizes and Sky Arts awards. They have also led design for global brands such as Aston Martin, Jaguar-Landrover, Nike, and Rolls Royce, among many others.
This latest ranking is a recognition of our commitment to improve and deliver exceptional results for our students. From winning awards and achieving seniority in international organisations, to being successful entrepreneurs, we have helped our students to follow their dreams of becoming cultural and creative professionals.

Prof John Latham CBE, Coventry University Vice-Chancellor