Coventry University assesses risks posed by extremist groups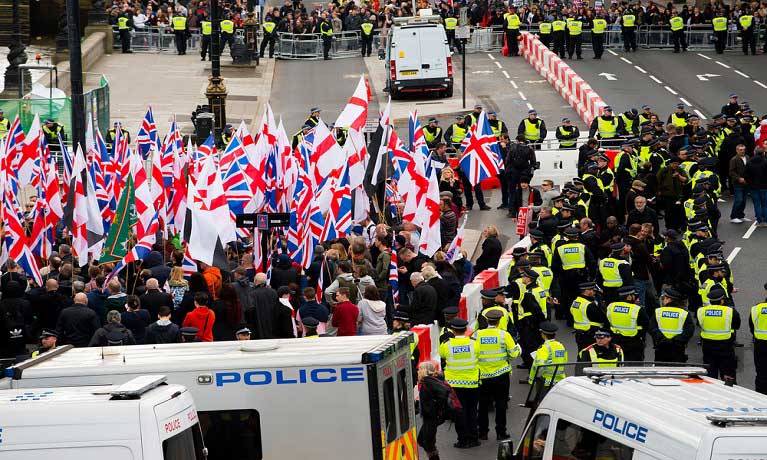 ---
Monday 17 June 2019
Press contact
---
Identifying and assessing risks posed to the UK by extremist and far-right groups is the subject of a new Coventry University research project, which has been awarded funding by The Centre for Research and Evidence on Security Threats (CREST) today.
The university's successful research application is "'Hot periods' of anti-minority activism and the threat of violent domestic extremism: Towards an assessment framework", led by Dr Joel Busher, associate professor, in collaboration with researchers at Oslo University and the Institute for Strategic Dialogue.
Increasingly the violent fringes of the extreme-right are being recognised as a significant security threat. This project will assist policy-makers, police, security services and civil society by offering a framework to assess and understand the pathways towards and away from violence during periods of intense anti-minority activism.

Dr Busher
Dr Busher is an authoritative figure within the field of research on radical social movements and countering violent extremism. He has published a number of high profile articles in this area, and an award-winning book on the English Defence League. In 2017, Dr Busher also published the first major study into the impact of the government's counter-terrorism 'Prevent duty' in schools and further education colleges.
After a rigorous and independent review process, Dr Busher's project was selected from more than 80 applications to CREST's recent commissioning call.
CREST brings together more than 100 researchers to deliver a national hub for independent research, training and knowledge synthesis. In addition to long-term research projects, CREST commissions six and twelve-month projects to react to new and emerging requirements of its funders. CREST offered £1.12m to fund innovative proposals within this latest round of commissioning.
We were delighted with the breadth and quality of the applications to our call. The successful projects address problems and issues that pose a serious threat to the security of the UK and we are looking forward to helping understand and counter those threats through this work.

Director of CREST, Professor Paul Taylor
The research will start in October this year and is due for completion in September 2020.