Coventry University and West London NHS Trust in apprenticeship first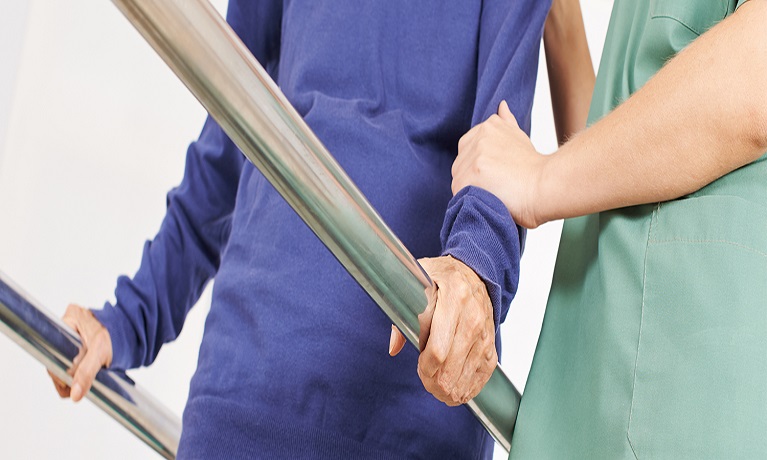 ---
Tuesday 24 September 2019
Press contact
---
In the first partnership of this kind in London, Coventry University and West London NHS Trust have teamed up to offer Occupational Therapy apprenticeships to the hospital's staff as an innovative way of developing and retaining them.
On Monday 16 September, Megan Heaphy became the first person to start an Occupational Therapy apprenticeship from the capital.
Megan will split her time between Coventry University and Broadmoor Hospital, where she is currently an Occupational Therapist Assistant, helping patients with complex personality disorders.
Her passion for becoming an Occupational Therapist started when she volunteered within an occupational therapy team at an NHS Hospital in east London after completing her undergraduate degree. This passion accelerated when she joined West London NHS Trust a year ago.
By completing the apprenticeship, Megan will become a qualified Occupational Therapist at a Band 5 level. An assistant role is to a Band 3 level.
I am really excited to be starting my Occupational Therapy apprenticeship, and to be the first in London to do so is just the icing on the cake. It is a real privilege to be looking after patients, and undertaking this apprenticeship will give me that further experience and training to be able to deliver even better care.
We are delighted to be working in partnership with West London NHS to offer these Occupational Therapy apprenticeships, which are a great way to develop and help retain their staff. As a student on our course, Megan can look forward to benefitting from industry-relevant teaching as well as a wide range of opportunities to work with students studying for other healthcare professions within an inter-professional and collaborative learning environment.
Working on an Occupational Therapy apprenticeship is hugely important for those who want to progress their careers in this field of healthcare. Partnerships like ours with Coventry University are essential as it enables us to share our expertise and resources, unlocking the potential of those willing to be successful occupational therapists. Since Megan joined the Trust a year ago, she has gone leaps and bounds for her patients and we are delighted that she has decided to progress her career with this apprenticeship. As she starts to thrive, we're sure it will encourage more of our staff to follow a similar path.