Coventry University and Applus+ IDIADA partner to research security of next generation autonomous vehicles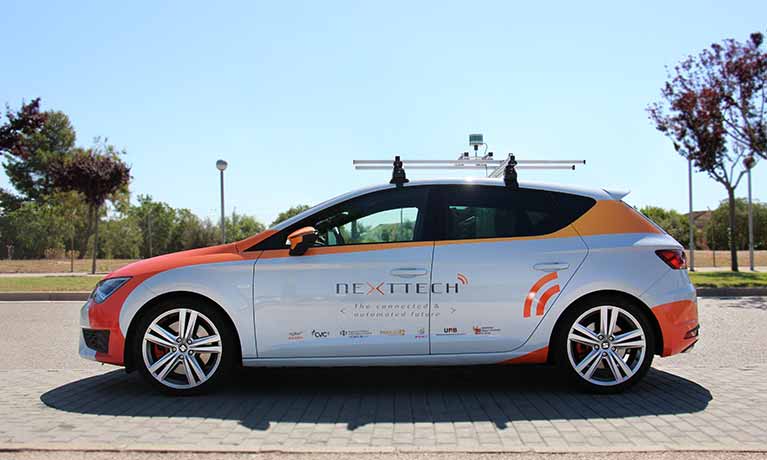 Research news / Business news / Alumni news
---
Wednesday 20 February 2019
Press contact
---
Coventry University and Barcelona-based automotive design and engineering specialist Applus+ IDIADA have joined forces to research ways to improve the safety and security of vehicles for the next generation of autonomous trucks.
The two organisations are jointly working on technologies behind 'platooning' driverless vehicles, which link nose-to-tail on motorways to operate as one unit while maintaining safe distances and optimising fuel economy.
The Systems Security Group at the university's Institute for Future Transport and Cities (FTC) has agreed two projects that will strengthen the security of these platoons so they are safe from cyber-attacks or external controlling forces.
Through the joint research, systems will also be developed to allow secure over-the-air updates to the technology that guides and controls autonomous vehicles.
Assistant professor at the Institute for Future Transport and Cities, said:
We are very excited about this new collaboration with IDIADA. It will allow us to expand our portfolio of world-leading research in the field of CAV testing, bringing together our respective expertise to address cybersecurity and autonomy – two of the leading issues in the automotive industry today."

Jeremy Bryans
Innovation and technology manager at Applus+ IDIADA, said:
Applus+ IDIADA believes that cybersecurity will be a vital ingredient of future vehicle connectivity development and therefore essential to the successful roll-out of future connected and autonomous vehicles (CAVs). We are pleased to be collaborating with Coventry University, thereby building on our combined strengths to develop key skills and technology in this area."

David Price
Coventry offers one of the widest ranges of automotive research and teaching expertise of any university, covering the fields of design, engineering, business and media – and students from its courses have been graduating into leading roles in the automotive professions for over 45 years.
---
For further press information, please contact Alex Roache, senior media officer, Coventry University, on +44 (0)24 7765 5050 or email alex.roache@coventry.ac.uk.