Church's responses to UK austerity to be discussed at Coventry University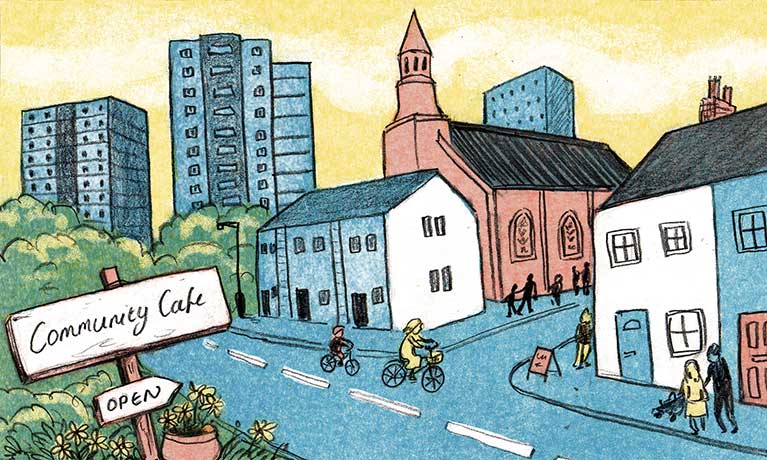 ---
Friday 13 September 2019
Press contact
---
Coventry University is holding an event on September13 to enable better understanding of how austerity has affected Christian engagement with poverty in the UK.
Researchers from the university's Centre for Trust, Peace and Social Relations are hosting the workshop as a part of the Economic and Social Research Council-funded 'Life on the Breadline' project.
Churches of all denominations are spearheading the struggle against austerity, but they feel the breadth and depth of their anti-poverty activism is not fully recognised or understood. The project is the first evidence-led, academic analysis of the Church's response to UK poverty, and the workshop will explore how Christian activism can engage with structural injustice in breadline Britain.
Research conducted by Church Action on Poverty, a partner in the project, found that Local Welfare Assistance Schemes set up to provide crisis support – for example, to those affected by homelessness or domestic violence – had budgets fall by an average of 72.5% since launching in 2013, and at least 28 local authorities have closed their provision completely.
Expert speakers and participatory discussions will reflect on and challeng how the Church's position in local communities could be an effective agent to address grassroots poverty in response to government cuts such as these.
The programme of speakers include: Niall Cooper (Church Action on Poverty), Helen Gale (B30 Foodbank), Heather Buckingham (Trussell Trust), Anthony Reddie (The Council for World Mission and the University of South Africa) and Paul Morrison (Joint Public Issues Team).
In spite of the vast amount of work they do, the Church has been less keen to challenge the structures and systems that give rise to poverty.
We are excited that this event will allow us to explore some of the ways in which the Church can play its part in tackling the root causes of UK poverty.
It is hoped that the research will facilitate the development of government policy and reductions in urban social inclusion and inequality through faith-based activism.