Cave diver honoured by Coventry University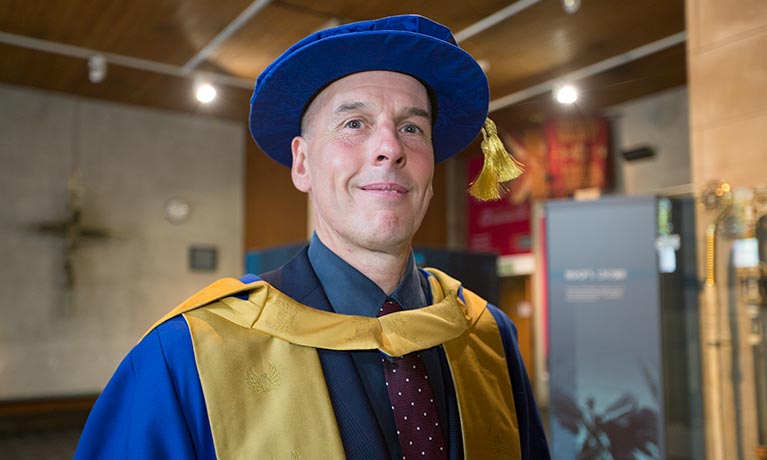 ---
Friday 19 July 2019
Press contact
---
A retired fire-fighter, who was part of the cave rescue rescue team that saved the lives of a youth football team in Thailand last year, has been honoured by Coventry University.
At a graduation ceremony, alongside hundreds of students receiving their degrees, Richard Stanton MBE, GM, accepted an honorary degree from Coventry University to make him an honorary Doctor of Technology.
Richard is being recognised by the university for his dedication to public service and bravery in the line of duty. He came to the Midlands as a student in the late 1970s, and joined the West Midlands Fire Service after university. He served for 25 years until 2014, working in and around Coventry, where he now lives. In his spare time, Richard is a voluntary cave rescuer and has participated in search and rescue missions in the UK, Ireland, France, Norway and Mexico.
I am delighted that Coventry University is recognising the exemplary achievements of Richard Stanton, MBE, GM.

His resilience, quest for innovation and improvement and desire to make a difference are recognisably Coventry traits.

We are proud therefore to welcome Richard, in what we hope will be the beginning of new opportunities which inspire our students and academic colleagues. Richard is a Coventry hero, though he dislikes that term, with an international reputation of distinction.
I'm extremely proud to be awarded in this manner by my local university, and recognised for the innovative concepts I have developed for practical application.

If I could impart one bit of advice to the students who are graduating this summer, it would be to say that If you are following your passion then you will intrinsically have the motivation to continue through obstacles and challenges, even when external rewards are lacking.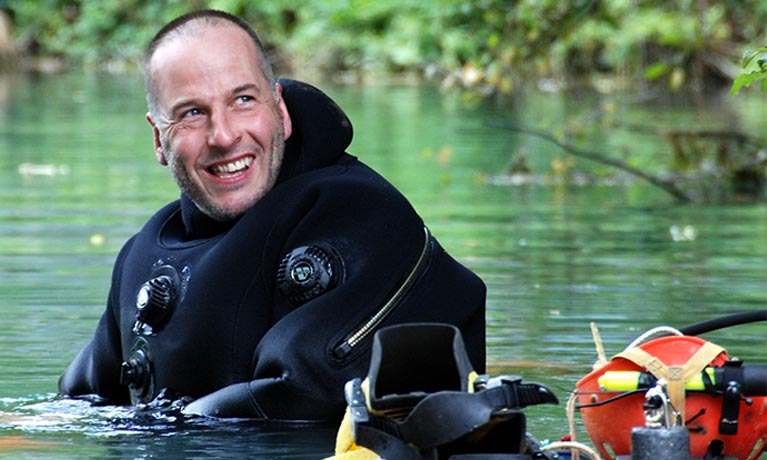 Richard's has also received awards from the West Midlands Fire Service, the Royal Humane Society, the Pride of Britain Awards, Coventry's Award of Merit as well as and an MBE and the George Medal from Her Majesty The Queen.