From Coventry University student to lecturer with national recognition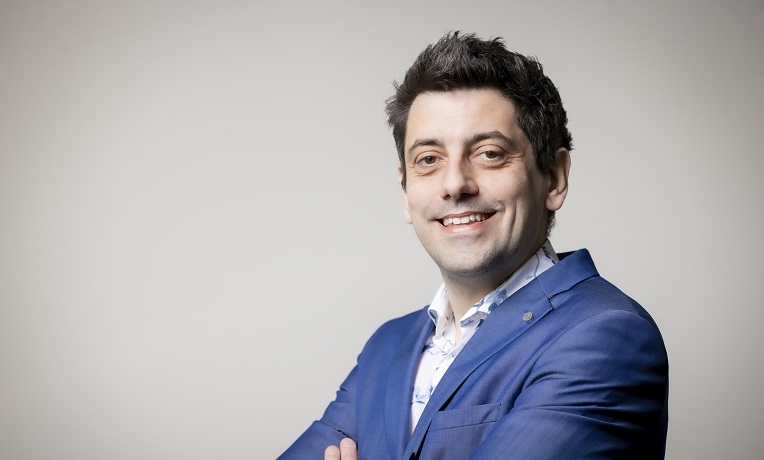 ---
Thursday 03 August 2023
Press contact
---
Alan East's journey has gone full circle from studying law at Coventry University to teaching the next generation of solicitors, barristers and legal executives at his home-town university.
And Alan's efforts to help those learning in the city and further afield have been recognised with a National Teaching Fellowship by Advance HE.
Alan qualified as a solicitor in 2003 and set up his own law firm in 2004, before working as a Senior Crown Prosecutor and District Crown Prosecutor at the Crown Prosecution Service.
He joined Coventry University in 2011 and is a Senior Fellow of Advance HE. In 2018 Alan was awarded the university's excellence award for his innovation supporting the local community with 'Partnerships in Clinical Legal Education'.
Alan has also developed an international profile within clinical legal education and was a leading figure in the development of the Solicitors Qualifying Examination at the Law Society of England and Wales.
It's a real honour to be accepting the National Teaching Fellowship award. It's been a lot of hard work over the last 10 years.

In my work I've always been student-centric and that goes back to my time when I was a student at Coventry University wanting to get into the legal profession.

Being from a working-class background it was very difficult to enter such an elitist profession – Coventry University set me on the path towards that and now I am in a position where I can give back by helping our students enter the legal profession.

Alan East, Associate Head of Coventry Law School
Alan is one of two Coventry University academics to be given the prestigious National Teaching Fellowship award – the other being maths and statistics tutor Alun Owen.
Alun is the head of the university's Statistics Advisory Service and joined the institution in 2008, and then later Loughborough University, where he led the development of statistics support at both universities.
Coventry and Loughborough have since been jointly designated as a Centre for Excellence in University-wide Mathematics and Statistics Support, which became known as Sigma and was recognised by the Times Higher Award for 'Outstanding Student Support' in 2011, and has since evolved into the Sigma network, which Alun now chairs.
Alun, who returned to Coventry University in 2017, also initiated and still leads the international virtual statistics learning support centre Stats Tutor, which has facilitated free access to a wide range of statistics learning resources for millions of students across the world.
I've helped students who are struggling with the real basics and I've helped students that have been at the top end of their subject knowledge, but perhaps need help on how to write a research paper.

I don't think it's common for people who work in our area to get this award, as we don't teach classes – most of our work is helping students one-to-one.

Alun Owen, head of Coventry University's Statistics Advisory Service
Alun explained that demand for statistics support has grown significantly over the last 15 years since students from all disciplines may now have the analyse data as part of their project. He added the number of students that he and his fellow statistics tutors help each year has grown from around 100 to between 2,000 and 3,000 over that time.
He also pinpointed Coventry University colleague Professor Duncan Lawson and Loughborough University's Tony Croft as among his inspirations – while also name checking somebody much closer to home.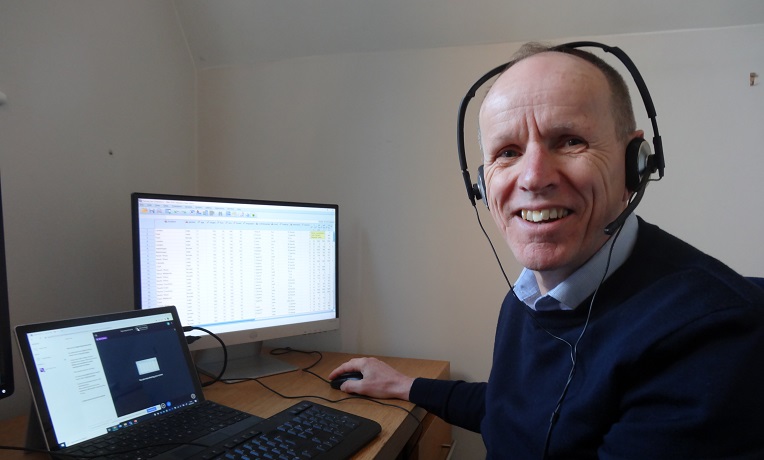 My mum was a teacher and I had lots of teachers in my family. I also have a caring nature and that lends itself to helping people. I did start out as an accountant, but I found it wasn't for me, so I moved into teaching and that's where I have found my niche really and found something that allows me to contribute something to other people's lives which has been a very great reward.

Alun Owen
Both Alan East and Alun Owen are of the highest calibre and embody the quality that runs through Coventry University. We are delighted for them both and know that our students will continue to benefit from academics who have quite rightly been given this prestigious award.

Coventry University Provost, Ian Dunn