Coventry University's NITE helps Northern Ireland Gaelic football star Joe Oguz pursue his dream teaching career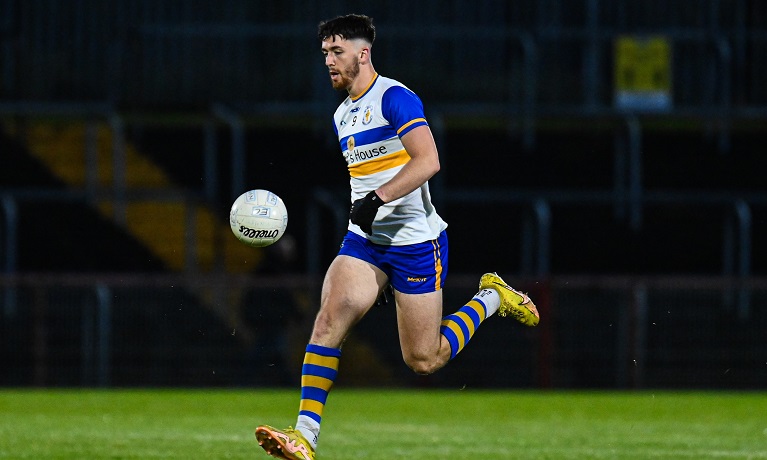 ---
Wednesday 15 November 2023
Press contact
---
A talented Gaelic footballer is gearing up to play in the prestigious All Ireland Championship while being helped into his dream teaching career by Coventry University's National Institute for Teaching and Education (NITE).
Joe Oguz, 23, who plays his club football at Errigal Ciaran, will represent County Tyrone at the All Ireland Championship in May.
But Joe has also set his sights on a teaching career and is currently undertaking a PGCE with iQTS course with NITE.
The flexible online study option offered by NITE in Northern Ireland is proving popular with students and for Joe, the opportunity to study with NITE and remain in the country was crucial for both his sporting development and personal life.
Teaching has always been the career I've wanted to go into, my mum is a teacher and I know what a rewarding job it can be.

I've had some experience teaching some of the younger footballers at club level which I've always enjoyed. For me if NITE wasn't here I'd probably have to consider doing my teacher training in Liverpool or Carlisle, I've got my girlfriend and little girl here in Northern Ireland, I wouldn't want to leave them behind so it wouldn't really be an option for me.

If I moved away it would put a stop on the football too, there would be so much travel, so again that's not a route available for me, as I imagine it wouldn't be for lots of other people too for all sorts of reasons.

Gaelic Football is something I've done since I was five or six, my mum and dad played so it's been around me all my life.

This is my second year at senior level and to play in the All Ireland Championship has always been my dream, I've always been so proud to play for my county and it's amazing to be playing against the best of the best. Even at club level it's incredibly competitive, the standard is so high.

Joe Oguz
We are delighted by the welcome we've received in Northern Ireland, and our teacher education programmes are becoming very popular here.

With the model we offer, our trainee teachers are in school five days a week and can even be employed. Our model is designed to be flexible, which is enabled by online tutorials and learning. We also have multiple intakes, so trainees can start in September, January or April and the course fee is very competitive.

Essentially we're bridging the gap for people who want to remain in Northern Ireland but who may not be able to access a more traditional teacher training route. Our Masters degrees are also similar and have been designed specifically for teachers and school leaders to study while they work.

Professor Geraint Jones, Executive Director at NITE
To find out more about NITE in Northern Ireland you can register to attend a free in-person event in Londonderry.
The event takes place on Thursday 16th November 5-7pm at the City Hotel, Queens Quay, BT48 7AS.
Click here to register your interest.