Coventry University to play key role in new cultural initiatives for the city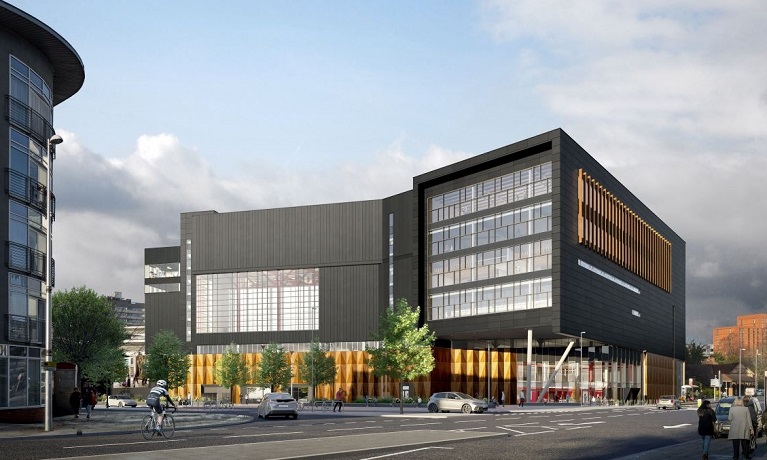 University news / Student news / Business news
---
Thursday 15 June 2023
Press contact
---
Coventry University is to play a key part in supporting the creative and cultural sectors in the city with two exciting new initiatives.
The university is jointly funding – with Coventry City Council and the University of Warwick - a new post based in the council's Culture and Creative Economy team.
The Head of Culture and Creative Economy role will support the delivery of council-led initiatives in the city in collaboration with the two universities. The purpose of the post is to play an active role in developing the city's cultural and creative ecosystem.
The second project will see the two universities working closely with the city council and sector collaborators to bring to life a new city-wide forum and convening organisation entitled Coventry Culture Works.
This body will oversee the delivery of the city's ten-year cultural strategy and will also see the council and universities work alongside local collaborators to attract investment into the cultural and creative economy for the wider benefit of the city.
These announcements come on the back of planning permission being granted for the City Centre Cultural Gateway which will see the former IKEA building brought back to life as a focal point for cultural, creative and educational activities.
Coventry University plans to create a cultural hub on the top two floors, with a range of facilities benefiting students, visitors and the community.
The plans involve the university's using its two floors to house a gallery, café, library and exhibition space, innovation/incubator spaces, conference area, artists' studios, post-production facilities and a shop where students can sell their work, as well as teaching and research spaces.
It is also planned to also provide a new home for Coventry University's FabLab, which supports local people and businesses to learn new skills and could lead to a range of new arts and heritage courses, including short courses.
Many of these facilities are expected to be open to the public or be available to hire. The university's hub within the CCCG will be a focal point for collaboration with key stakeholders and the communities of the city. It will also add to the university's recent investment in cutting-edge arts and creative facilities in its new Delia Derbyshire building in Cox Street.
The Coventry City Council-led project will be delivered in three phases, and other collaborators include CV Life, Arts Council England, British Council and Arts Council Collection.
We are delighted to be taking a prominent role in supporting the cultural future of the city with these two exciting new initiatives alongside the commitment we have already made to the City Centre Cultural Gateway.

Our cultural hub will bring great benefits to both students and the wider public by making cultural activities and experiences accessible to all. The university has and will continue to be an active supporter of the arts, culture and creative landscape of the city.

Professor John Latham CBE, Vice-Chancellor of Coventry University
Coventry has proved itself to be a vibrant, diverse and innovative city when it comes to arts and culture, and we can't wait to see what comes next.

We are committed to helping this creativity thrive and could not be more thrilled with the part we are set to play in what we are sure will be an exciting future.

Professor Judith Mossman, Pro Vice-Chancellor (Arts and Humanities)