Coventry University researcher examines the impact of gambling harms and crime in ethnic minority communities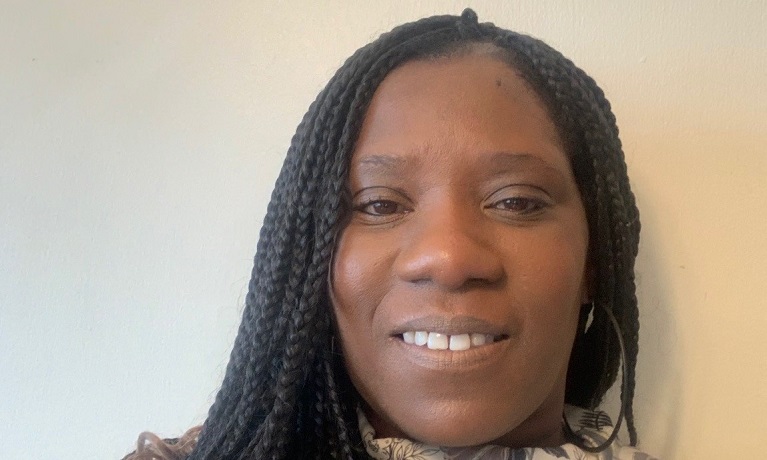 University news / Research news
---
Friday 21 April 2023
Press contact
---
Gambling should be viewed the same as other addictions such as drugs and alcohol as it "devastates lives and families", according to a Coventry University researcher.
And people whose lives are affected by the harms of gambling and come to the attention of the criminal justice system need to be given greater support.
Dr Geraldine Brown led a research project examining the experiences of ethnic minority communities, crime and gambling harms, which saw her and her colleagues speak with men in a Category B prison, as well as men and women in communities whose lives have been affected by gambling and those at organisations concerned with these issues.
She was commissioned to carry out the research by the Howard League for Penal Reform, who had set up the Commission on Crime and Gambling Related Harms in 2019. This study was one of six looking at the subject of gambling harms with a full set of recommendations to be presented to the House of Lords later this month.
The main findings were that people from ethnic minorities can be led towards gambling due to issues such as growing up around gambling, moving to the UK and the role of acculturation, gambling as a means of hope in relation to socio-economic disadvantage and escapism from their wider lives.
Participants also confessed to committing offences that might not always be associated with problems arising from gambling, such as domestic violence and stealing from loved ones.
There were so many common themes; either how they gambled to fund an addiction or how addiction led them to being in the criminal justice system.

There were also a wider range of crimes involved. You usually think of financial crimes (linked to gambling harms), but people linked disordered gambling to acquisitive crimes, drug-related crime, domestic violence and other types of street-based violence.

We need to be understanding the lived experiences of those with gambling harms as it makes their stories a little bit more complex.

Dr Geraldine Brown
The findings also highlight a lack of support at every stage within the criminal justice system – from arrest and prosecution through to sentencing and afterwards.
Some people explained how prisons limited their ability to gamble, but posed risks for others due to 'social' gambling activities such as card games and dominoes, as well as a lack of support once leaving the prison environment.
A key recommendation is that there's a lack of screening at any point in the criminal system. There needs to be thought on how do you capture people's addictions.

Whether it is on arrest, in court or if they end up in prison, these are key junctures.

Also on a public health model, we need to see gambling as equally severe as other addictions like drinking and drugs. Gambling devastates lives and families and to understand that is really important.

Dr Geraldine Brown
Dr Brown worked alongside two other academics – Dr Nicola Harding from Lancaster University and Dr Julie Trebilcock from Brunel University London – as well as the Howard League, Betknowmore UK and We Fight Fraud, and says speaking with groups who may not always be heard is a vital part of their research.
The experiences of people from ethnic minority communities in relation to gambling, gambling-related harms and crime have been overlooked for too long. The findings from this study provide unique insight into how the inequalities and social, economic and cultural factors faced by people in ethnic minority communities critically impact their relationships with gambling and their experiences of gambling-related harms and crime.

Lord Peter Goldsmith KC, Chair of the Commission on Crime and Gambling Related Harms