Coventry University 'Living Lab' studies children to help design the future's healthiest playgrounds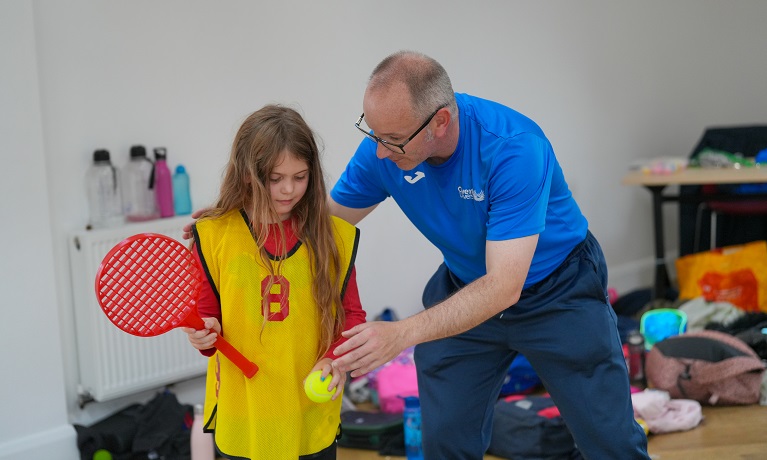 ---
Thursday 09 November 2023
Press contact
---
A Coventry University researcher used a 'Living Lab' to study children at play, with the aim of developing the next generation of playground equipment to improve health outcomes and combat rising obesity levels.
Coventry University has co-founded a new doctoral programme, which investigates how outdoor play can develop the physical literacy and movement skills of children.
Physical literacy is the ability and desire to undertake physical activity, and involves developing the skills, knowledge, confidence and motivation to move in different ways and environments.
Amy Stringer, PhD researcher at Coventry University, is working on the research project with master developer Urban&Civic, landscape architects Bradley Murphy Design and playground equipment supplier Jupiter.
A three-day holiday club provided children aged five to 11 with fun activities while researchers recorded their play behaviours in a range of outdoor settings.
They worked with community groups and businesses, including the Rugby Art Gallery Museum and Lemon Jelly performing arts, to provide engaging activities for local children.
Alongside fundamental movement skills, children were studied to see how well they could perform in certain activities, such as running, throwing, catching, and hopping.
Science suggests that if the children performed these activities with either high confidence or high competency, the more likely they are to lead healthy active lives, which is vital for overall health and wellbeing.
The findings from this research are going to be used to inform future playground design and make spaces that encourage as much physical activity and development in children as possible. It is hoped that this can improve children's movement abilities and combat rising obesity levels.

I'm very grateful to all the children, parents/guardians and business that took part and made this Living Lab and research possible. In addition, Urban & Civic were vital in helping to organise and facilitate this Living Lab.

Amy Stringer, PhD Researcher in the Research Centre for Physical Activity, Sport and Exercise Sciences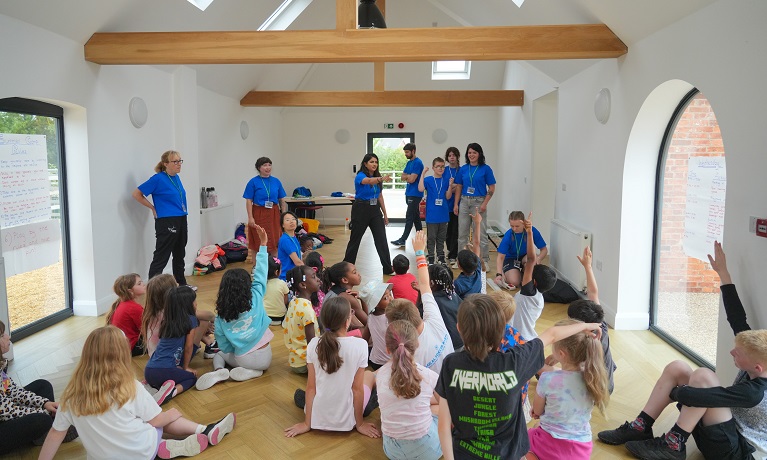 Our research, using living lab experiences, not only enables us to work with the community to answer important questions related to children's health and development, but it also positions the communities we work with at the centre of our activity. By providing experiences where children can work collaboratively with our world leading scientists, this enables us to create positive solutions to improve children's health.

Professor Mike Duncan, Research Centre Director
We know through our relationships and early collaboration with local authorities in our places, just how important the quality of open spaces and play are in the creation of largescale sustainable communities. The formal and informal green spaces are as important as the new homes we deliver and as well as the findings of our research shaping the future design of play spaces across our portfolio, we hope it brings health and wellbeing benefits for the families that choose to live and raise their children in our new communities.

Johanne Thomas, Regional Director for Communities and Partnerships at Urban and Civic
The Research Centre for Physical Activity, Sport and Exercise Sciences undertakes high quality scientific research through the application of sport, exercise, and movement sciences to create positive trajectories for human health and performance.
Find out more about the centre.