Coventry University Group records highest volume of Clearing conversations in five years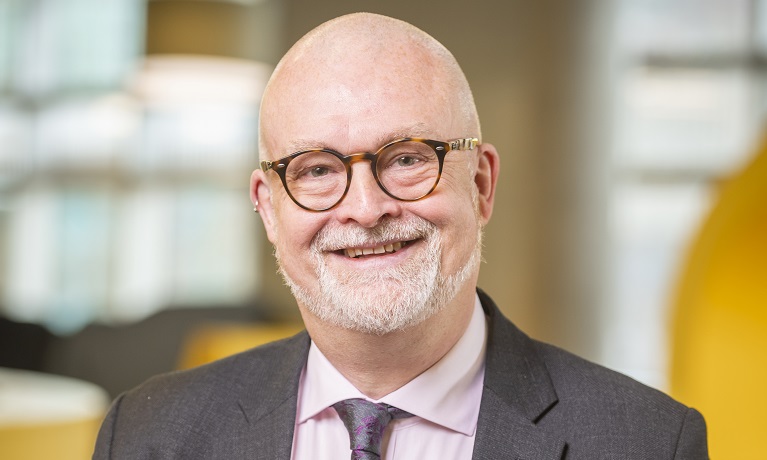 ---
Friday 18 August 2023
Press contact
---
Coventry University Group recorded its highest number of Clearing conversations in five years – supporting around 6,000 students navigating their future path on A level, BTEC and T level results day.
The university's contact lines were open an hour before students got their results from 8am-9pm on 17 August, with 5,936 students calling the Clearing hotline or using the university's WhatsApp service to discuss their options.
Students are still able to speak to one of the university's 150 trained Clearing staff about their options, with the Clearing operation set to remain open over the next few weeks. Clearing is no longer just about students who don't get their expected grades, with many using it as a chance to change their mind and select a different course or university, with some choosing to study closer to home.
Ian Dunn, who went through the Clearing process to secure his place at Coventry University before rising to the role of Provost, says the first day of Clearing saw calls from concerned schools and colleges about disadvantaged students and interest from students across the Midlands.
We believe the high volume of calls on results day was due to interest from students across the region who have changed their plans and want to study nearer to home due to the cost-of-living crisis, and because students, and particularly disadvantaged students, have been impacted by this year's grading.

It is widely accepted that this cohort of students will face a significant gap between their final grades and what they had expected to achieve due to grades being realigned with pre-pandemic performance.

It is also known that those from disadvantaged backgrounds are likely to be most affected because many of the schools that serve these communities have the least experience and focus on preparing people for examinations. We believe people's futures should not be constrained by what they achieve as teenagers – not everyone has the best start in life and we focus on what people are capable of with the right support, which we are ready to provide.

Our dedicated Clearing staff have been taking calls from college and school counsellors asking how we can help disadvantaged students secure a place at university and we will obviously do all we can to help.

At Coventry University Group we have a great reputation for teaching excellence, evidenced by our recent National Student Survey (NSS) results, and our philosophy is, and always will be, to consider each student on an individual basis, rather than what we see on a piece of paper.

All our students have access to our support services, including Success Coaches, Talent Team and mentoring, which aims to remove barriers to accessing higher education and give people the best chance to succeed.

My advice to any student who has received their results and is unsure of what path to take, is that Clearing gives you options. Our team will do everything they can to find the right course for you and your future.

Coventry University Provost Ian Dunn
Students can call the Clearing team on 02476 888 888 or reach out via WhatsApp on 07984 423 204.
The university is hosting a Clearing Open Day at its Coventry city centre campus on Saturday 19 August.