Coventry University tackling teacher staffing crisis through flexible national courses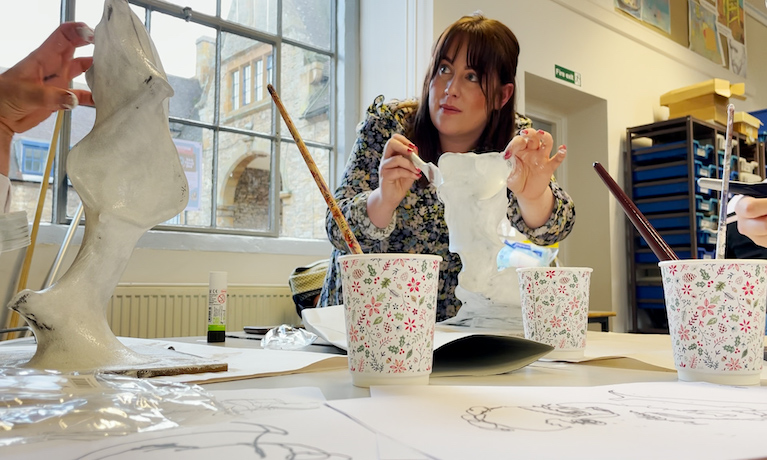 ---
Wednesday 04 May 2022
Press contact
---
Coventry University is trying to address the recruitment and retention challenges within the teaching profession through its National Institute of Teaching and Education (NITE).
Latest government figures show a worrying 24% drop in applications for Initial Teacher Training and with one in six teachers quitting the profession after just a year, and a further quarter leaving within three, meaningful change is needed to get and keep teachers in the classroom.
NITE offers both aspiring and already-practicing teachers the opportunity to study flexibly towards qualifications that can help them to kickstart their teaching careers, or progress into more senior roles.
NITE was launched in 2019 as the National School of Education and Teaching (NSET) and has now been given prestigious Institute status by the government. Its key ambition is to alleviate recruitment and retention issues facing the teaching profession, which saw a decrease of more than 3,000 new entrants to initial teacher training (ITT) in 2021/22 compared to 2020/21 according to government data.
Some teachers who are already in employment with a school may also study with NITE for free through the apprenticeship levy, which enables schools to fund their teachers' training.
NITE's innovative courses also enable students and professional teachers to balance their studies with their work and family lives, with the majority of their courses being delivered through a cutting-edge online learning programme.
The course portfolio also includes short residential training trips, where NITE students can meet up with fellow aspiring and professional teachers to master their craft and gain practical skills from industry experts.
We're thrilled to have been given institute status by the government, which is a real compliment to the quality of our teaching and our courses. Teaching is a vital profession, but it's undoubtedly facing some huge challenges at the moment, both in terms of recruitment and retention.

We're hopeful that our offering can help to encourage more teachers into the profession, and keep them on board for longer by enabling their pathway for progression. The appetite and interest so far has been excellent and we have every confidence that we can continue to offer a really unique and crucial service to the teaching and education industries.
NITE also links its students up with course-specific tutors in hopes of helping teachers to become experts in their specific disciplines and fields.
Having worked in schools for three years prior to training with NITE I didn't think I had much to learn, but this experience has been so knowledge-rich and I've honestly learned so much already. The way the course has been delivered has been fantastic as it's enabled me to combine studies with real-life in-school experience and I'm really hopeful that this training can help me achieve my ambition of becoming a head of department.
To be able to learn from industry experts with NITE has been phenomenal and it's been brilliant to use up-to-date research and teaching methods on a course delivered by people who are so knowledgeable in their respective fields. Not only that, but the flexibility of my course has meant I haven't had to relocate, and I've been able to continue building my links and working relationships in my local area whilst furthering my skills and career prospects.
Find out more about National Institute of Teaching and Education (NITE).