Coventry University Singapore Hub Director elected to Board of the country's British Chamber of Commerce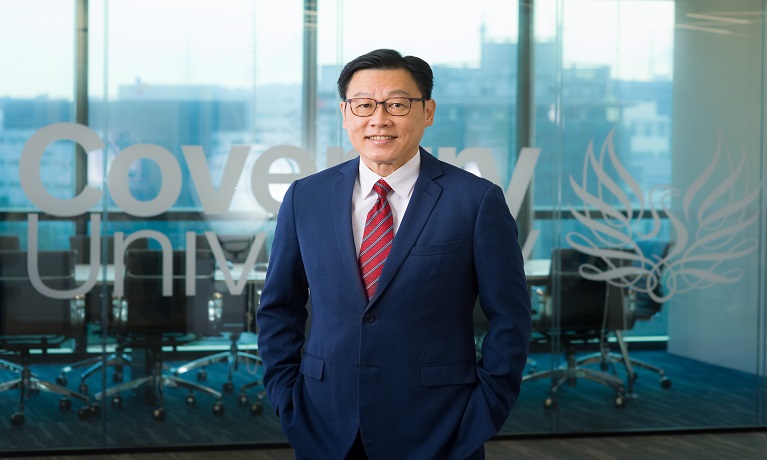 University news / Business news
---
Thursday 21 April 2022
Press contact
---
The Managing Director of Coventry University's Singapore Hub, Michael Yap, has been elected to the Board of the British Chamber of Commerce in Singapore.
The Board is responsible for the strategy and direction of the Chamber, which aims to drive British business growth in Singapore, facilitating industry knowledge exchange and creating opportunities for its 320 member organisations.
Michael joins other newly-elected members from across a wide cross-section of industry, including representatives from Microsoft, Barclays, and PricewaterhouseCoopers.
In leading the Singapore Hub, which was established in 2017 to strengthen the university's engagement in Southeast Asia, Michael works to underline our commitment to internationalisation, creating links and strategic partnerships across the region for collaborative programmes and activities.
It is a real honour to represent Coventry University on this prestigious Board. The appointment recognises our achievements in Singapore so far, and the value I have been able to demonstrate on our behalf during my three years on the Chamber's Leadership, Talent and Professional Development Committee.

As the only university represented on the Board, we have an opportunity to be a pioneering voice for higher education at a table with some of the world's biggest private sector organisations, and I hope to continue forging new relationships to further enhance our presence in the region.