Her Majesty, Queen Elizabeth II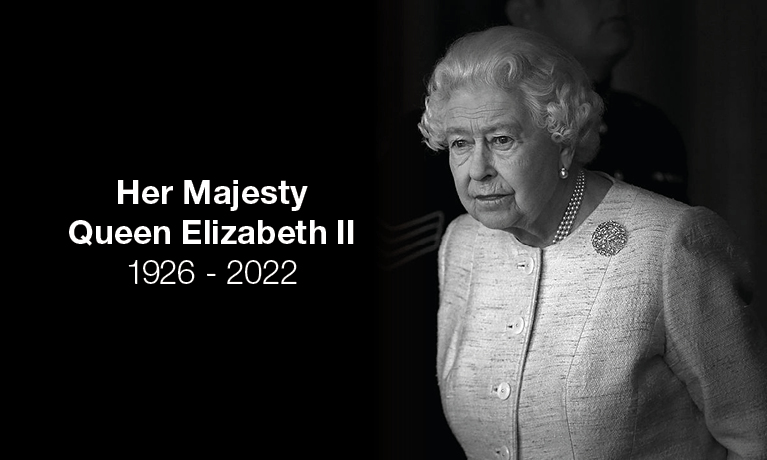 ---
Thursday 08 September 2022
Press contact
---
We are deeply saddened to hear that Her Majesty, Queen Elizabeth II, has passed away.
The Queen has dedicated her life in service to her country since ascending to the throne in 1952.
She reigned for longer than any other monarch in history, a testament to the devotion and duty that has defined her role as the figurehead of both the UK and the Commonwealth.
We join the UK in mourning the death of Queen Elizabeth II on what is a sad day for our nations.

Over the course of her time on the throne, the Queen witnessed huge social change, both here and across the Commonwealth.

Travelling more extensively than any other monarch, she connected with communities across the globe while also remaining a beloved figurehead in the UK. As a global education group with offices and partners around the world, we have witnessed first-hand how Her Majesty was revered and respected by so many beyond our borders.

Professor John Latham CBE, Coventry University Vice-Chancellor
The city of Coventry was honoured to be visited by The Queen and the Duke of Edinburgh in March 2000, when they attended the Home Front commemoration service held in the cathedral ruins.
Where flags are flown on our campus buildings, they will be lowered as a mark of respect and we will assess all activity during the period of mourning to ensure we act in a respectful way while also continuing to deliver key services.
Our thoughts are with the Royal Family at this sad time.