New education institution approved in China - a signal of Coventry University's international ambitions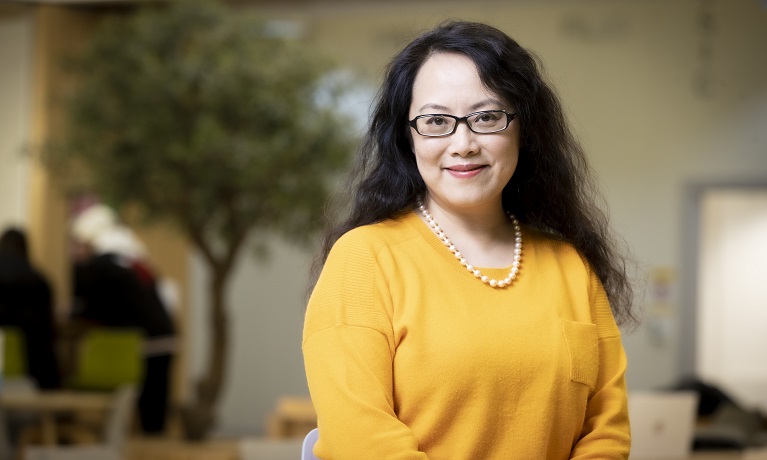 ---
Friday 29 April 2022
Press contact
---
Coventry University is set to establish a brand-new education institution in China, in collaboration with the Communication University of China, as it looks to build on its outstanding international success.
The project is currently in the development and construction stage alongside a number of other Chinese and foreign universities within the Hainan Lingshui Li'an International Education Innovation Pilot Zone.
The education institution, named the Communication University of China – Coventry College, has just been formally approved by the Ministry of Education in China and is expected to eventually attract more than 1,000 students, with the aim that the first of these will begin their studies in September 2023.
The Ministry's approval will enable the education institution to specialise in computer science, Artificial Intelligence and design, offering five courses in a mix of undergraduate, postgraduate-taught and PhD programmes.
I am so pleased about the progress being made on this project and delighted to see Coventry University working in close collaboration with such a prestigious institution as the Communication University of China.

We want to increase Coventry University's global reach and build on our fantastic global reputation, which this project will help us achieve. I would like to thank everyone who is working on this project.

Professor Jingjing Xu, Academic Dean & Associate Pro-Vice-Chancellor for China Partnerships
We believe that this project will bring great benefits to Coventry University, increasing our access to the Chinese market and potentially helping us grow our collaborations with companies and organisations within China.

Many students in China may want to obtain an international degree but might not want or be able to move abroad to study. Our aim is to offer these students the chance to obtain these types of qualifications without having to move. By serving to raise our profile in China, our offer may also have the effect of encouraging more students from China to study in Coventry.

It is hoped that this will also open up fantastic research opportunities and raise our profile in China.

We are thrilled to have reached this stage, we have been working on this for a number of years and it is a complex project to deliver.

Professor Richard Wells Pro-Vice-Chancellor International at Coventry University
It is for its significant efforts across the globe that Coventry University was last week awarded the Queen's Award for Enterprise in the category of International Trade.
The accolade - the UK's most prestigious business award - is a huge achievement for the university, recognising the significant work that has been put in to build relationships with educational institutions and other organisations across the globe.
This news coupled with our recent Queen's Award is testament to the incredible work we are doing to establish positive and productive relationships across the world. These are exciting times for Coventry University and our international approach is helping us to deliver high-quality research, share best practices and ultimately support our students to gain the qualifications they need to confidently go out into the world of work.

Professor John Latham CBE, Vice-Chancellor at Coventry University
The Hainan Lingshui Li'an International Education Innovation Pilot Zone
The Hainan Lingshui Li'an International Education Innovation Pilot Zone is located in Hainan Province in China with the goal of creating a platform for cooperation between Chinese and foreign universities.
Communication University of China
The Communication University of China (CUC) was founded in 1954, is one of the top universities in China. It is one of the first "Double First-Class" universities directly under the Ministry of Education, which is also the "211 Project" and "985 Dominant Disciplines Innovation platform". The university has a world reputation in Journalism & Communication, Film & Television Arts, Design, Digital Art and Computer Science. As the prime academic research center in information communication, CUC has strong strength in scientific research resources. A number of research centers have also been set up that include: State Key Laboratory of Media Convergence and Communication, Key Laboratory of Intelligent Media Integration of The Ministry of Education, Internet Information Research Institute of university-level, etc.