Inspiring individuals set to be honoured by Coventry University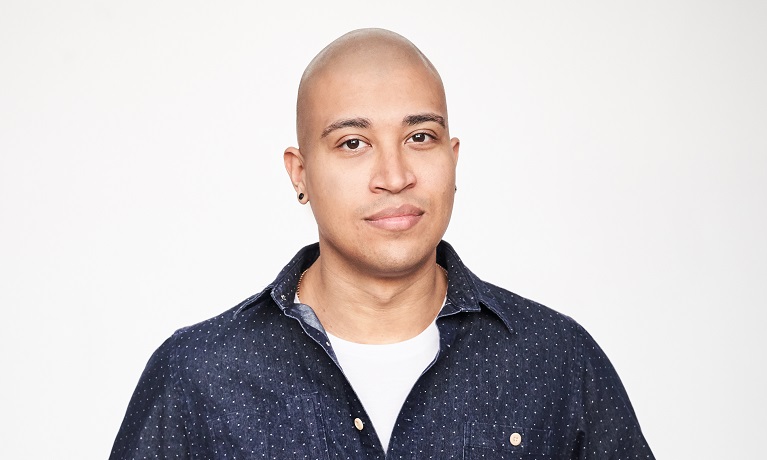 ---
Friday 11 November 2022
Press contact
---
Respected figures from the world of music, business, law and healthcare are set to be presented with honorary doctorates by Coventry University.
Composer Daniel Kidane and Mercury Prize nominee Obaro Ejimiwe – AKA Ghostpoet – will both receive Honorary Doctorates of Art.
Daniel's works range from solo pieces to large orchestral pieces that have been played by prestigious orchestras in the UK and overseas, including at the BBC Last Night of the Proms.
His compositions explore social narratives, especially multilingual interactions in everyday life.
Musician and artist Obaro Ejimiwe, also known as Ghostpoet has released five critically acclaimed albums with two being nominated for the prestigious Mercury Prize.
A media production graduate from South London, Obaro's career now spans more than a decade with a now long list of collaborations, commissions and touring dates around the world.
In recognition of his services to international education philanthropy in the field of technology, Thomas Ilube CBE will be awarded the Honorary Doctorate of Education.
Thomas is a British entrepreneur and educational philanthropist, who is also Chair of the Rugby Football Union and was named top of the Powerlist in 2018. He is CEO of Crossword Cybersecurity plc and was Chief Information Officer for the internet bank Egg, before founding the Hammersmith Academy, which has become one of the UK's most innovative technology schools.
He also served as a non-executive director of the BBC from 2017 to 2021 and is currently a Board member of WPP plc, the world's largest advertising company by revenue.
Thomas is the Founder and Chair of the African Science Academy, Africa's leading all girls science and technology school.
Sarah Perry will be awarded the Honorary Doctorate of Law in recognition of her significant contribution to the legal profession and the legal community.
From 2016-2022 Sarah was Managing Partner and CEO of Wright Hassall, one of the largest regional law firms in the West Midlands leading the firm to be named regional law firm of the year at The Lawyer Awards 2017, the same year in which Sarah was recognised as one of the legal sector's Hot 100 lawyers.
Sarah now leads two Midlands offices for national top 50 law firm Knights PLC, is a Non-Executive Director for Lowell and its subsidiary law firm Overdales, is Chair of the advisory board of the West Midlands think tank Centre for New Midlands and was Deputy Under Sheriff of the West Midlands in 2021/22. She a Trustee of local homeless charity Helping Hands and works with business mentoring charity Pilotlight. She has also provided guidance to students at Coventry University's Law School.
From music to healthcare, all our Honorary Doctorate recipients have made amazing contributions in their respective fields, and we are incredibly proud to be able to recognise their achievements.

Professor John Latham CBE, Coventry University Vice-Chancellor
Mel Coombes MBE, Catherine Free and Mark Docherty, who all work in healthcare, will be awarded the Honorary Doctorate of Science.
Mel is the Chief Executive Officer at Coventry and Warwickshire Partnership NHS Trust (CWPT) and is being recognised for her significant contribution to enhancing the quality of mental health provision at a national level.
Having started her career as a Learning Disabilities nurse, Mel has gone on to hold several board level and national positions, including Chair of the National Mental Health and Learning Disabilities Nurse Directors Forum and maintains her nursing registration. Recently, Mel played a central part in the NHS response to the Covid-19 pandemic, as CWPT became the lead provider of the vaccine programme across Coventry and Warwickshire.
Dr Catherine Free's doctorate recognises her role alongside her colleagues at George Eliot Hospital in its significant contribution to the Covid-19 response.
As Chief Medical Officer of the George Eliot Hospital NHS Trust since 2017, Catherine has been commended for her effective and inclusive leadership skills.
Alongside her roles in clinical leadership since 2012, she is also a consultant in respiratory medicine, and has published a number of articles relating to her research on lung cancer and pulmonary disorders.
Mark Docherty has made a significant contribution to the field of Nursing in the West Midlands. A finalist in the 1997 Nurse of the Year Awards, Mark has gone on to hold a number of senior clinical posts including positions as Director of Operations. Mark has also played a key role in the commissioning of health services and was elected Chair of the National Ambulance Commissioners Group in 2012.
More recently he has excelled in his role as Director of Nursing with West Midlands Ambulance Service where he has been heavily involved in research and highlighting the challenges faced by the sector. He remains an active clinician, regularly spending his time working with ambulance staff.
All the recipients will receive their awards between 14-18th November.