Coventry University graduate creates app to help young people find freelance work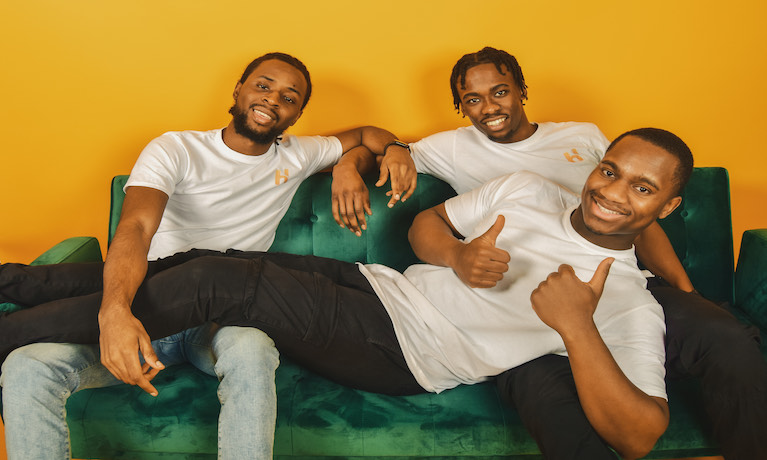 University news / Alumni news
---
Wednesday 23 February 2022
Press contact
---
A Coventry University graduate is to launch an app designed to help students and young professionals find skilled freelance opportunities.
Hakim Mohamed is set to introduce the HyreHub app to the market in the coming weeks, with hopes of helping his young peers to market themselves to employers, secure regular freelance work and bolster their skilled work portfolio.
There are currently a number of platforms available for freelance professionals, but for students and young people competing in large talent pools with experienced professionals, it can be hard to stand out from the crowd and attract employers.
This is something Hakim himself found difficult to manage during his studies, with many of his peers who were also seeking freelance work reporting similar challenges.
Hakim, 23, originally from Essex, entered an app design competition at Coventry University while he was studying aerospace systems engineering and it was that which kickstarted his entrepreneurial journey. He has since teamed up with fellow young entrepreneurs Adam Oyekola and Dami Adebayo to develop the initiative.
He says his experience at Coventry University has played a pivotal role in helping him to improve his business concept.
Coventry University helped me massively, both academically and in terms of supporting my business venture. The resources, funding and wider support provided were essential to my ability to develop this idea into a business that's now almost ready to launch, and the way the university combined both in-person and online teaching at the height of the pandemic really helped my educational journey too.

Hakim Mohamed, Coventry University graduate
Hakim is hoping the app will help other young people get to pursue their career goals.
Honing desirable skills and building experience are both absolutely key to improving the trajectory of your career, but students and young people can often find it difficult to secure skilled opportunities due to the competition in the market and employers' attitudes towards relatively inexperienced talent.

HyreHub will aim to provide a space where employers who are looking for young talent and fresh ideas can connect with young professionals and students, offering them skilled freelance work. The opportunity to secure this kind of flexible skilled work is not only crucial for the development of young people's skills and experience, but it can also be really helpful to students looking to fit work flexibly around their studies.