Floating house concept earns Coventry University's Business School students top six place in global disaster preparedness competition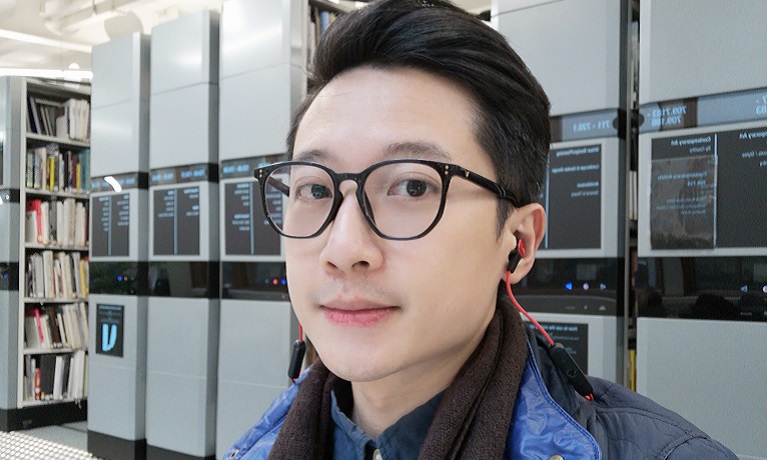 ---
Friday 21 January 2022
Press contact
---
A team of students from Coventry University have developed a concept for a house that can float whenever a flood approaches and shelter people for at least six weeks during catastrophic weather.
'The Floating House', can also be used as storage for food, water, medicines, and sanitation products and is designed to enhance disaster resilience within a local community at family level.
The House is attached to four anchoring steel pilings which fix the structure in one place. Multiple recycled plastic barrels are then tied underneath the ground floor, and the walls and roof are constructed using galvanised metal sheets. In the event of a flood, the plastic barrels underneath the ground floor will give the house a raft-like capability to float above the rising waters.
The team from Coventry Business School, comprising of Duc Toan Nguyen, Oluwadamilola Gbuyiro, Jesse David Mamodu, and Pauline Nalumango, with Dr Mehul Chhatbar as their academic lead, entered the concept in the HUMLOG Challenge global disaster preparedness competition alongside some of the world's top business schools and made it into the top six. Their rivals included MIT's Sloan School of Management and Australia's Queensland University of Technology.
The HUMLOG Challenge is an international virtual competition hosted by the Global Business School Network (GBSN) in partnership with the HUMLOG Institute and is focused on tackling humanitarian logistics and supply chain problems.

The competition saw 37 team submissions from 16 countries on six different continents, representing 21 business schools.
It focused on community disaster resilience in recognition of how the Covid-19 pandemic has tested communities across the world on preparedness and resilience. The HUMLOG Challenge recognises that these areas are essential to reduce the potential impact of humanitarian crises on a community's most vulnerable.
The whole journey of participating in the HUMLOG challenge was both extraordinary and exciting for us. The four-week programme has not only enlightened us with a new concept of humanitarian logistics but also enabled our entrepreneurial skills to generate innovative solutions for those in need. Although our team did not win, the competition has significantly enhanced our teamwork skills, which is very important for our future careers. Most importantly, I know for sure that my teammates Pauline, Jesse and Dami will be my friends for life no matter where we are long after our graduation.

Duc Toan Nguyen, Team Coventry member
It's wonderful to see our business school students being selected to the final round, alongside world-leading business schools such as MIT. This shows how Coventry Business School has been growing in reputation, especially in the global context.

Professor Sukanlaya Sawang, Associate Dean for Global Engagement, Coventry Business School
Colorado State University Business School took the first prize, worth US$5,000, for their solution addressing local community involvement on mitigation and response for climate-induced natural disasters in Mozambique via a resilience kit.