Entrepreneur credits university's Enterprise Hub with helping to get his business dreams off the ground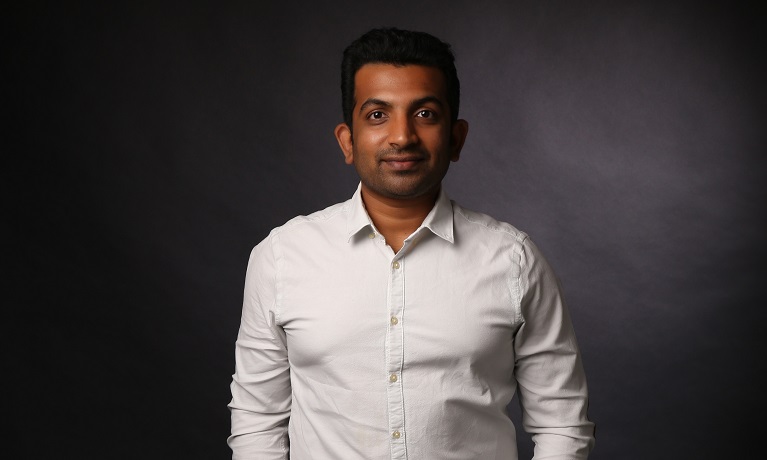 ---
Friday 01 April 2022
Press contact
---
Creating a successful business is no easy feat but entrepreneur Pratik Shelar believes Coventry University's London Enterprise Hub has played an important part in turning his vision into a reality. 
It has been a busy few years since Pratik graduated with an MBA in Marketing from Coventry University in 2013, but a combination of hard work and determination has seen him launch two businesses. 
After gaining his MBA in Coventry, Pratik moved to London where he was able to benefit from the advice and expertise offered by Coventry University's London Enterprise Hub. 
He created his first business - IndianMovieFriend.com - a ticketing portal for Indian movies, events and comedy shows in the UK - after receiving a graduate entrepreneur visa sponsorship. 
His second venture, the film investment platform GoViddo.com, presents mainstream British movies as investment options to high-net-worth individuals and retail investors. 
GoViddo has been involved in helping to fund movies including Mrs Churchill's War and The Liar, based on Stephen Fry's best-selling novel and staring former Oscar nominee Jeff Goldblum.
I've been passionate about movies since childhood. In India I worked as an actor – I was in an Indian, mainstream Hindi feature film (Humne Jeena Sikh Liya- We learned to Live) in 2007. I'm a big movie buff, I used to go to our local cinema here where they show Indian movies. The main thing I noticed was that many students were not aware that these movies were released here, most students thought they were only released in London.

If they knew, they used to go through so many different websites to get the information and buy the tickets. That's how I got the idea – what if we can centralise all the information into a single platform?

Pratik Shelar
Coventry University London Careers, Employability and Enterprise Consultant, Rob Moss, was quick to see the potential in Pratik's idea, giving advice to help him to get the business off the ground. 
I would work daily at the Coventry University London Enterprise Hub, and the support I received was excellent from the beginning. 

The access to the office was extremely valuable, but the most important thing was the belief shown in my idea and me, and the mentorship of Rob Moss. It was more than a professional relationship – he went out of his way to help all the time. I had no business background, no access to finance and no business acumen, so his advice was vital.
Pratik is now making a film – The Entrepreneur: An Extraordinary Journey of Self-Discovery – about his journey from humble beginnings in a small town in India to becoming a UK entrepreneur. It is the first film made under the banner of Go Production, the production arm of GoViddo Ltd, and Pratik is hoping for a global release.