Coventry University influencer driven to succeed in the car industry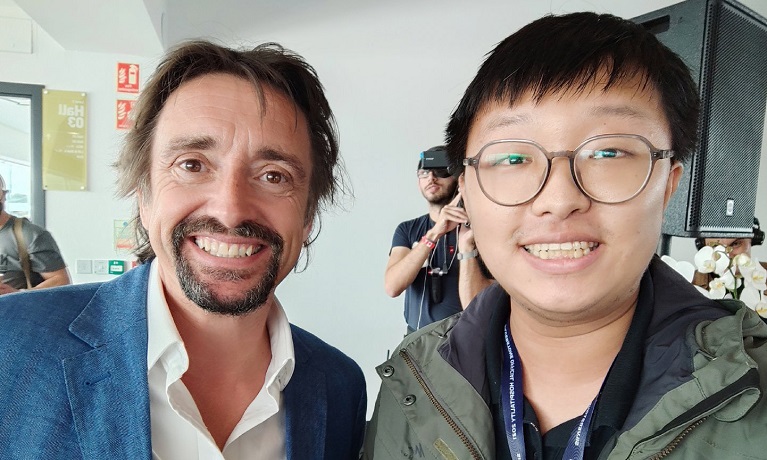 ---
Tuesday 04 January 2022
Press contact
---
A Coventry University graduate with a passion for cars is making waves in the automotive world having gained millions of social media followers in China.
Zheran Chen, who grew up in China, studied an Automotive Journalism MA at Coventry University from 2020 to 2021.
He has already co-produced several motoring books in his series I Am Crazy About Cars, and established his own car culture media company called Car Tales, which produces online car content.
Since graduating he has also gone on to work as media officer at the Chinese Le Mans LMP2 team and regularly interviews prominent figures in the automotive world.
For Zheran, the interest in cars stemmed from watching British TV shows such as Top Gear but he admits the fascination with four wheels also stretches back several generations in his family.
His dissertation at Coventry focussed on whether Top Gear was suited to audiences in China.
It's taken a lot of hard work for Zheran to build up his online following but today almost 2.5million follow the content produced by Car Tales.
Nowadays we have this phrase 'internet influencer' or 'automotive journalist', but when I started, late in primary school, I just wanted to share my views about cars, I didn't have a driving licence, I didn't see it as a job, it was just an interest. I never thought I'd get this kind of following, it's still like an unreal dream.

Coventry University has played a very important role in what I've achieved. My ambition is to become a bridge across the Western and Chinese automotive worlds.

Zheran Chen
Zheran said Coventry's history at the heart of the British Motor Industry inspired him to study in the city, though the presence of course director Andrew Noakes, was also a major influence.
I believe it was fate that I would come to Coventry. Back in China, I was producing a book for I Am Crazy About Cars called 'Aston Martin DB: 70 Years' and that book was written by Andrew Noakes who is now my course director. Once you translate a book, you want to learn more about the writer.

Zheran Chen
Zheran says he is currently considering whether to study for a PhD in the UK, possibly examining automotive markets.
Coventry University has gained an international reputation in automotive research and teaching with extensive links to companies such as Jaguar Land Rover, Tata, Prodrive, Geely and Lotus.